DIY Aftersun Remedies
2 DIY Remedies to Save Your Skin If You've Been Out in the Sun Too Long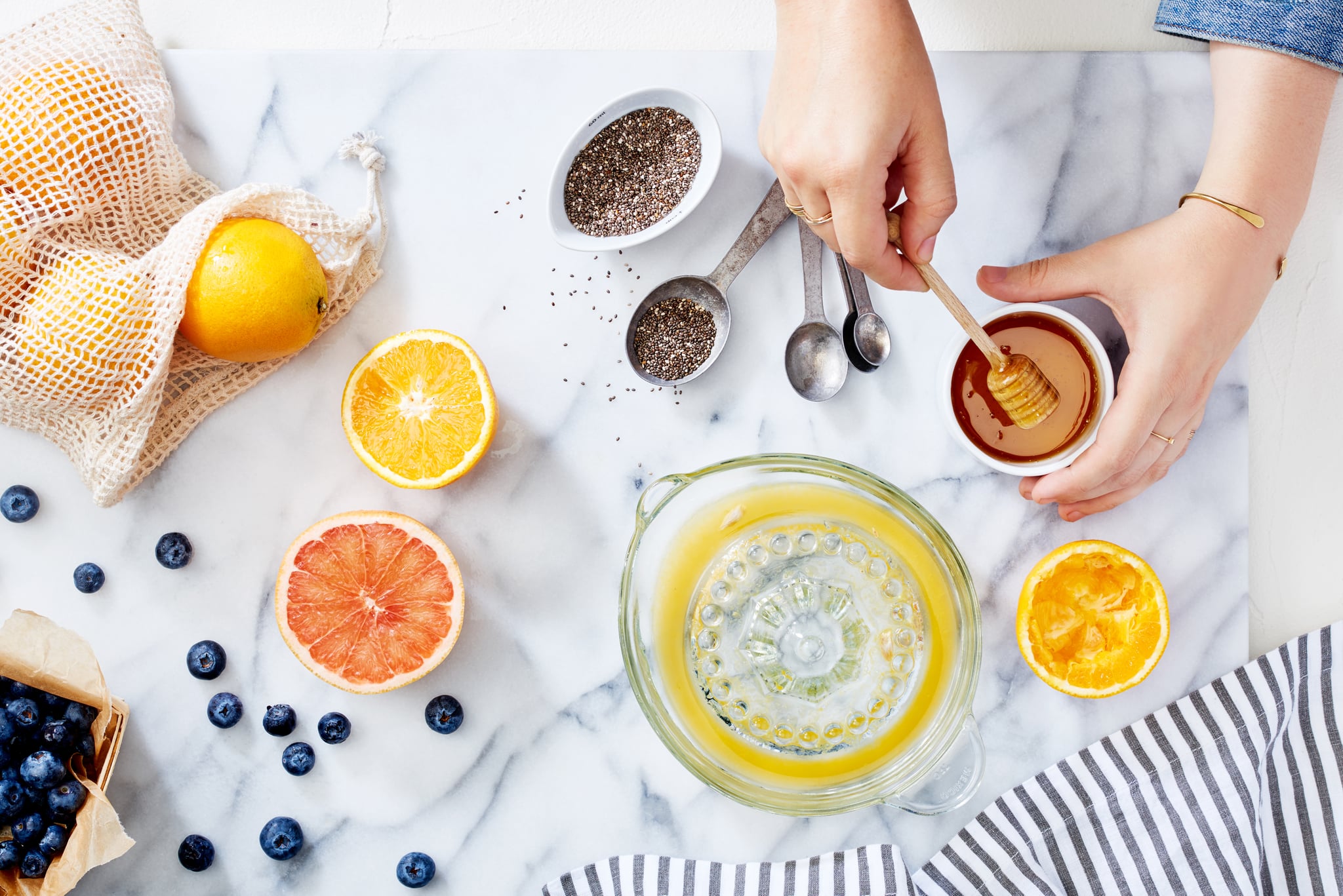 As careful as we all are about not staying in the sun for too long during the Summer months, sometimes we all find ourselves having caught more sun than we'd expected. Sun (or indeed wind) damage can leave our skin feeling sore, red, hot, and dry. If you're a bit of DIY beauty guru, you might find yourself wanting to try an alternative to shop-bought after sun. If you're one for more natural beauty products, why not try this cooling face mask and soothing after-sun balm. Whilst it is safe to soothe mild sunburn at home with DIY remedies, never go out into the sun without store-bought sunscreen — it is one beauty product you should never DIY!

Cooling Spirulina, Oats, and Yogurt Face Mask
If you're skin is paying the price for that extra hour in the sun, nothing will soothe it quite like a face mask.The spirulina will treat tender skin whilst the oats contain 18 different proteins, making them effective for skin repair and protection from external irritants. The yogurt naturally contains lactic acid that will help skin renewal and unclog and tighten pores (win). You'll need 1/2 teaspoon of spirulina (£8), 1 teaspoon of oats, 1 teaspoon of natural yogurt, and 1 teaspoon of honey. Combine all of these together, apply to the face, and leave on for 10 to 15 minutes before rinsing off and following with a soothing moisturiser.
After-Sun Balm
If you prefer a balm to a sticky traditional after-sun, particularly for your face, this shea butter and beeswax balm might be a better natural solution. Shea butter is known to reduce inflammation, and beeswax helps give a protective barrier to the skin. Carrot oil is high in beta-carotenes, which protect the skin against sun damage and is perfect for sun irritation. Heat 6g of shea butter and 3g of beeswax gently in a pan until liquid. Add 15ml of oat oil and 3ml of carrot oil. Cool, and then add 2 drops of chamomile essential oil. Pour into a container and allow to cool completely, forming a buttery balm. Note that much like coconut oil, shea butter can clog some skin types, so patch test this first.
The next time you find yourself in a panic without a bottle of aloe vera, or want to give DIY beauty a go, try creating your own after-sun concoction at home. If you liked these DIY remedies, Clean Beauty Co. founders Dominika and Elsie have more where that came from in their book The Clean Beauty Book (£18).