Last week I attended a press event for Chantecaille's gorgeous new Spring and Summer makeup looks. Whilst it's still too early to tell you about those new goodies, lead makeup artist Katya Kouznetsoea showed us a trick on how to get the latest coloured mascara craze for Spring on a budget. I love finding out insider tips and tricks like this, and especially ways so save when it comes to trendy beauty splurges.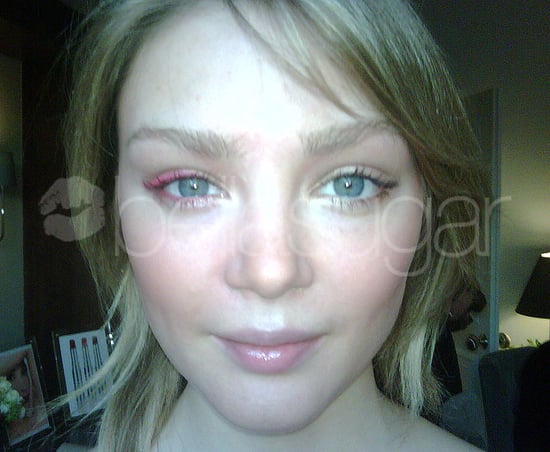 To find out how you can create and apply your very own coloured mascara using blusher, lip balm and an eyeliner brush, just read more.
Step 1: Apply one coat of mascara to lashes so that they are prepped and still damp when you begin adding colour.
Step 2: Next, dip your eyeliner brush into a lip balm (or Vaseline) and then again into a bright coloured powder blusher, or, you can of course use powder eyeliner too.
Step 3: Apply the balm/powder mixture to your damp lashes using a generous amount of product. Viola — there you have your very own DIY coloured mascara!