DIY Rose Gold Hair Tutorial
The Easy (and Temporary) Way to Try Rose Gold Hair at Home
Ever since I started seeing photos of rose gold hair on Instagram and Pinterest, I've been tempted to give it a go. After all, it's the easiest shade for blondes to try without making a huge commitment. I've dabbled with temporary colours before (dip-dying the ends of my hair purple, going red for Comic Relief one year), so I did a bit of research and worked out that I could probably re-create the look at home with a bit of creative mixing, using Bleach London's wash-in colours, which last 2-10 washes.
These colours don't lighten the hair, so for the best results, you need a fair base colour to start with. My hair is mid-blonde, and I would say a hue like mine is probably about the darkest you can get away with if you want a dramatic result. If you're darker, you'll need to lighten your hair first and for that I absolutely recommend going to a professional. Here's how my hair looks without the rose gold tint.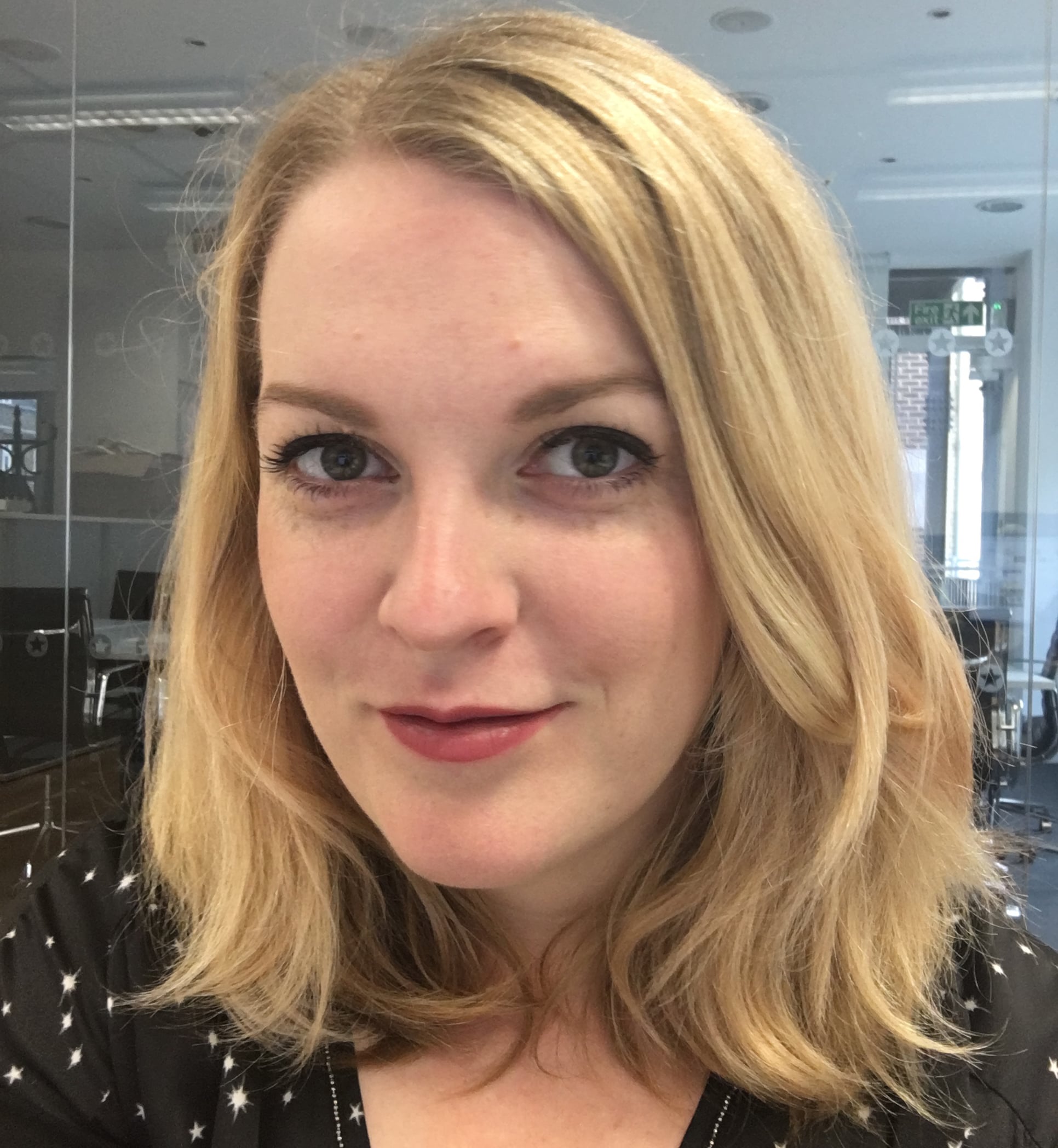 To go rose gold, I bought three Bleach temporary colours: Rose, Awkward Peach, and I Saw Red. I'd seen other DIYs using just the Rose and Awkward Peach that looked very light, so I wanted to add just a bit of red to deepen the colour and also to offset the very candy hue of the rose. All together, they came to £15. Throw in the mixing bowl, brush, and gloves, and this whole DIY cost me about £20.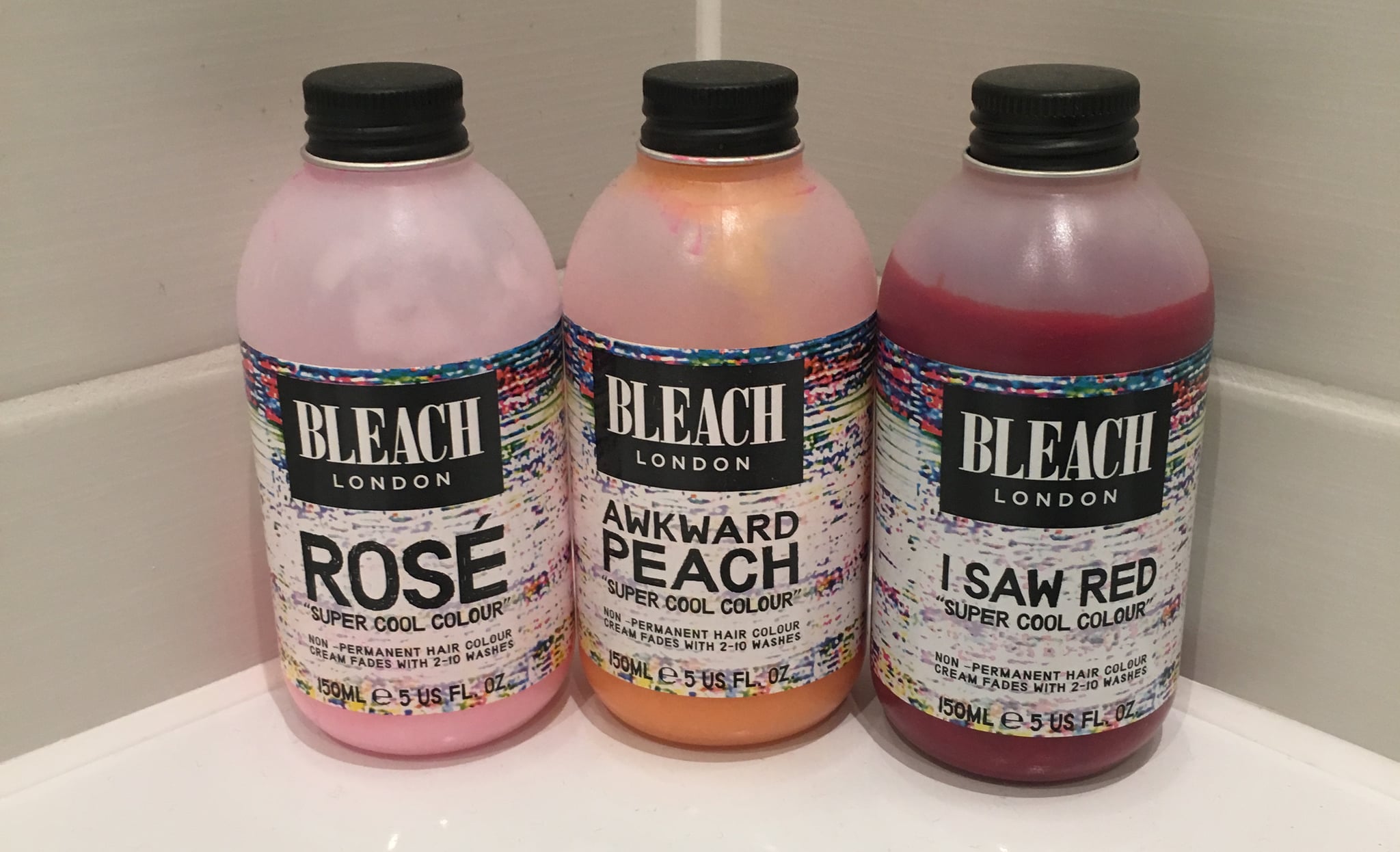 For my shoulder-length, thick hair I used approximately three quarters of the bottle of pink dye, about a third of the orange, and a tiny amount of red (maybe 2 teaspoons). Once mixed, the three colours went a slightly scary looking radioactive coral colour. It looks a bit frightening, but knowing the pink and orange are meant to look pastel and washed-out once they're rinsed away, I wasn't too worried. I threw a towel around my shoulders, applied the entire contents of the bowl to my hair using rubber gloves, massaged it in, then wiped carefully around my ears, hairline, and neck with a cotton pad soaked in makeup remover.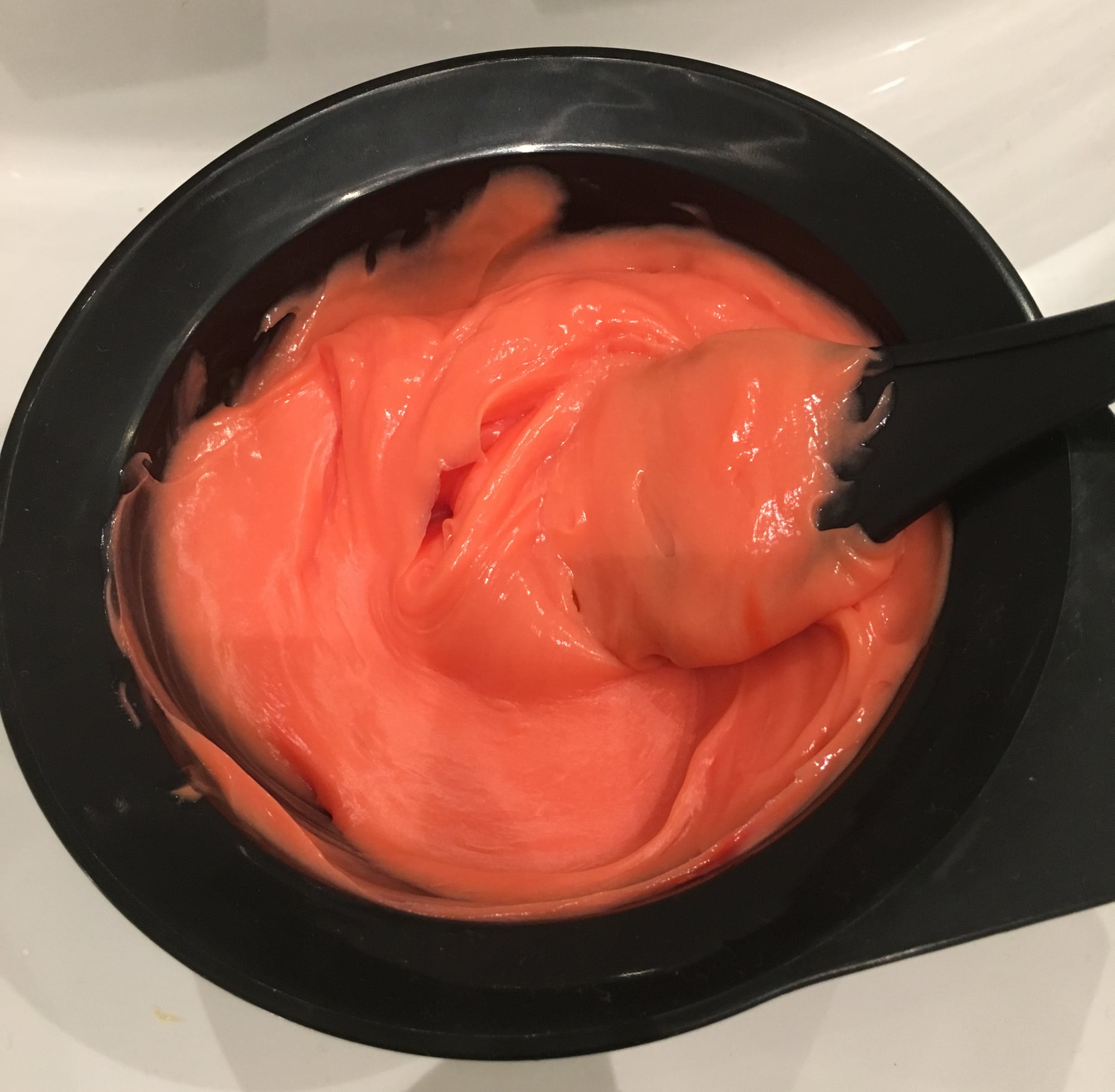 The colours have the consistency of an intensive conditioner, so once everything was evenly distributed through the hair, it didn't run or drip and I just coiled my hair up on top of my head while I waited for it to develop. Over the next 20 minutes, I could see my hair getting pinker and pinker. I was worried it would be too pink, without any of the golden tones from the orange dye, but I needn't have been worried. When I washed out the colour, I could see that the combination of my blonde hair colour and the pinkish-orange dye combined for about the closest I was going to get to rose gold without visiting a salon or going lighter with my base colour. Yes, it's still mostly pink, but the other colours gave it a bit more depth.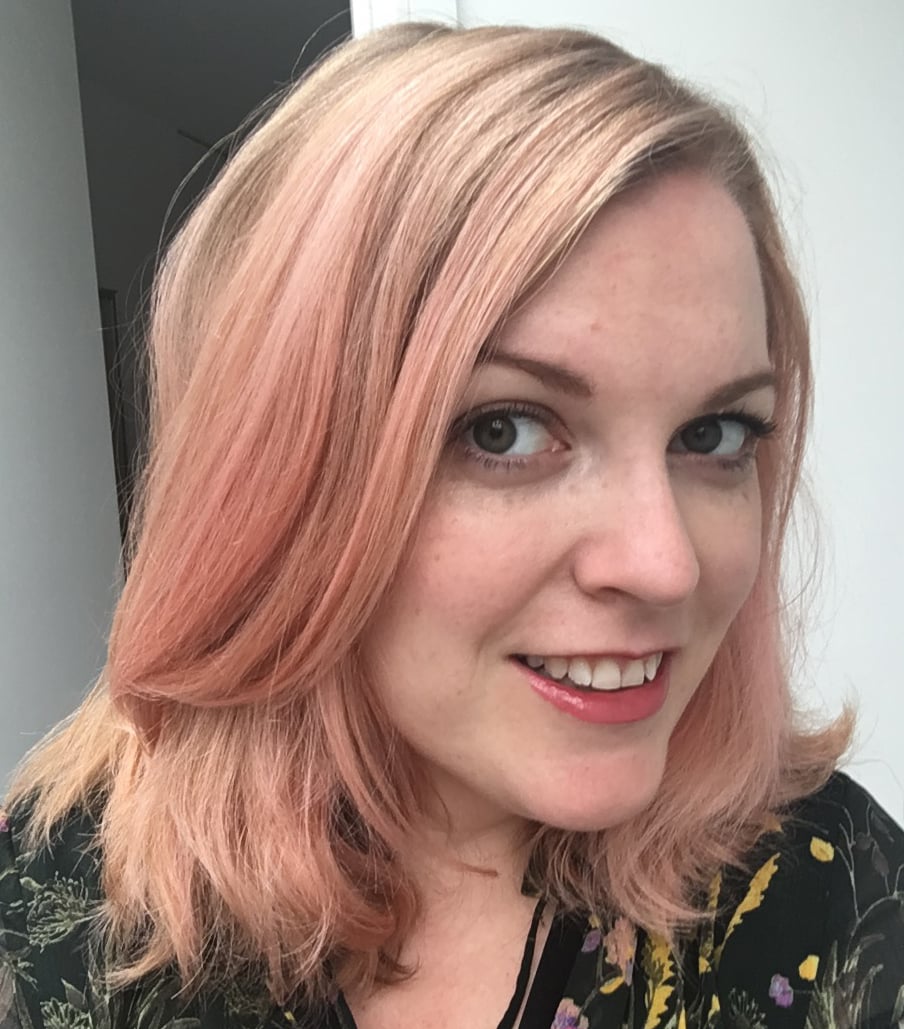 Overall, I was impressed with the results given how easy the whole process was. I only have highlights on half my hair, so the underside is my natural dark blonde hue (about a 7 on a hairdresser's colour chart). It really only stuck on the highlighted sections of my hair, so were I to do this again I think I would only apply colour to the top layers and leave out the darker natural hair. I would also saturate the hair more; there were some areas where it didn't take as much as I would have liked and maybe I'd not applied enough colour. Finally, while the fairer streaks went a pretty shade of rose, the darker hair looked more apricot, and this was particularly noticeable as the colour washed out.
In terms of how well it lasted, the really noticeable pink only lasted two washes really, but it took another three to get all the colour out of my hair. This is definitely a short-term option, either for a big occasion or if you want to see how well the colour suits you before visiting a salon for a more long-lasting option. I did have a couple of days of peachy-coloured hair that looked quite brassy as the last dregs washed out, but that was soon sorted with a clarifying shampoo and deep conditioner.
If you want to give this look a go yourself, shop the same colours I used below. And let me know if you try this yourself!
Image Source: POPSUGAR Photography / Gemma Cartwright