DIY Spot Treatment Remedy
Blast Blemishes With This Two-Ingredient Spot Treatment Recipe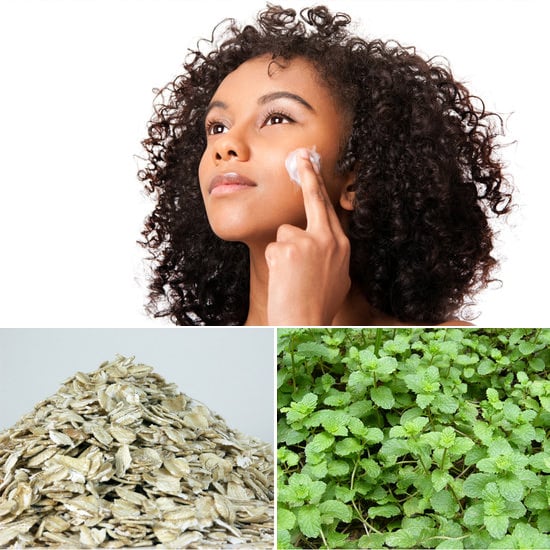 When you're plagued with a persistent pimple and need to clear it up fast, never fear. Here's an easy, two-ingredient spot treatment that comes together in no time. All you need is a small bowl of crushed mint leaves and oats.
Procedure:
Take a handful of fresh mint leaves and pulverise them with a pestle in a bowl.
Next, add moistened oats to the mixture and mix until it forms a paste.
Apply evenly to your face, or just to your affected areas, and wait 20 minutes.
Relax and take deep breaths whilst waiting to allow the oats and the oils to absorb. Apply twice a day as needed, storing the remaining mixture in a sealed container in the fridge.