DIY Turmeric Body Scrub Recipe
Make Like Daisy Ridley and Reach For the Turmeric to Make This DIY Scrub
As we eagerly anticipate the next instalment in the Star Wars series, you may want to be on the lookout for a yellow-hued Daisy Ridley when it finally arrives. Not only does the British actress take to Instagram to share her #FitnessFriday workouts and inspiring messages, but she's also one for a beauty trend. Most notably, the spice everybody is wild about in health and beauty at the moment: turmeric. In a recent clip, Daisy shared her "slightly liberal" slathering of turmeric that instantly dyed her hands yellow and concern for filming the next day; "it's not Minions 2, it is Star Wars."
Whilst Daisy might have had a slight DIY disaster, if used correctly, turmeric can have magical effects on the skin. Green guru's Dominika and Elsie, founders of Clean Beauty Co. have stepped in to help with just this, offering a sneak peek of the "Turmeric Glow Body Scrub" recipe, taken from their DIY beauty book, launching in early 2017. Not only is this scrub crammed with antioxidising and anti-inflammatory benefits, but it helps sort out uneven skin tones and is antiageing. Totally tempted? Here's how you can make the most of turmeric at home . . .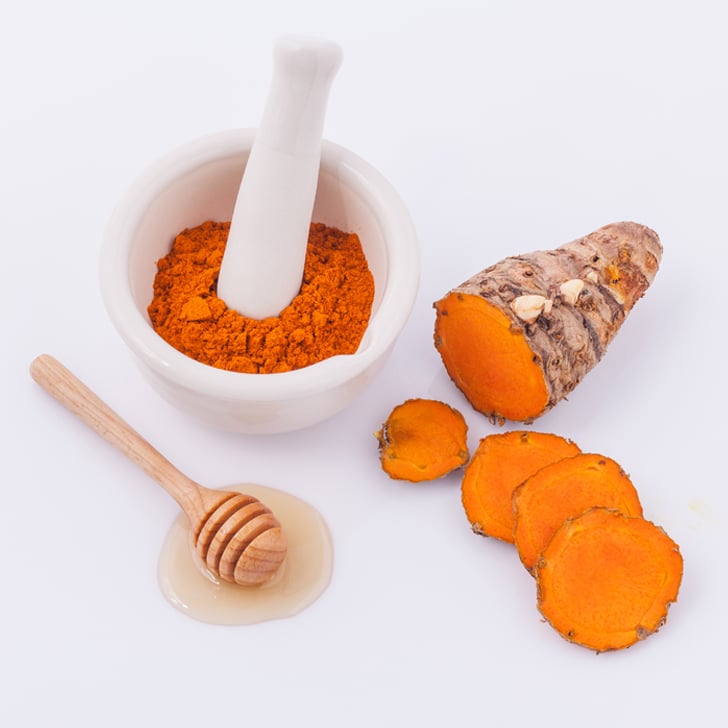 What You'll Need:
1 cup raw sugar
4 tablespoons olive oil
1 tablespoon raw honey
1 tablespoon turmeric powder
2 drops vitamin E oil
Directions:
Grab a bowl, mix the olive oil and honey, slowly stir in the vitamin E oil, add the turmeric, and once combined, blend in the sugar. Easy peasy!
When you're all done with your turmeric, be sure to give this DIY sugar and coffee scrub a go too. Well stocked in this trendy spice? Try these healthy turmeric recipes that'll fight the bloat and boost your mood. Then treat yourself to some golden milk.