DIY Yoghurt and Honey Face Mask Recipe
Clear Your Skin With This At-Home Yoghurt and Honey Mask
Breakouts are commonplace when temperatures rise, but before you head to the drugstore for over-the-counter help, here's a natural, at-home recipe to beat the early Summer heat — and the pimples. Better yet? Most ingredients are probably already in your pantry or refrigerator. This mask by Dr. Hema Sundaram hydrates and exfoliates the skin, while providing acne-fighting properties.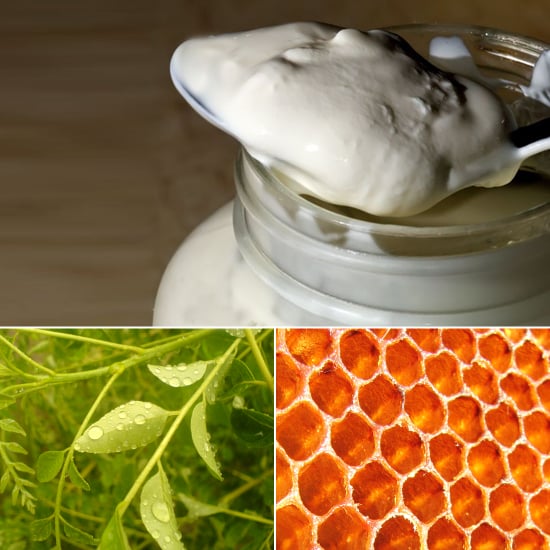 "Neem oil has antibacterial and anti-inflammatory effects, which can help heal breakout-prone Summer skin," said Dr. Sundaram. But that's not all. "The fatty acids in neem oil build collagen and maintain skin's elasticity while plain yoghurt works to soothe, nourish, and tighten." Get the easy-to-make recipe after the jump.
What You Need
Wrap plain yoghurt in cheesecloth or muslin.
Place wrap in a strainer over the sink. Let the yoghurt sit overnight, allowing the excess moisture to drain.
Stir in a tablespoon of honey, along with a few drops of neem oil cream, and apply.