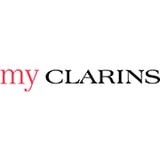 A busy schedule calls for the right products. We've partnered with
My Clarins
to show you how the new My Clarins skincare products can fuel your skin from morning to night, no matter what your day holds.
These days, coming across a blogger online is nothing new. Thanks to social media, it's easier than ever to find someone whose style or lifestyle you relate or aspire to and whose opinion you trust. In fact, with so many people across the globe sharing their lives and product recommendations on the internet, Oxford Dictionaries even redefined its definition of the word "influencer" in 2017 to describe a person with the ability to influence potential buyers of a product or service by promoting or recommending the items on social media. But despite the rise in popularity, there's still plenty of intrigue surrounding what exactly "influencing" entails, especially around those who do it full-time. What do they accomplish? How do they structure a typical workday? And, most importantly, what fuels them through it all?
These were just some of the questions we had for seasoned British blogger Ellie Jansen of PetiteElliee. With an impressive six years of blogging under her (very stylish) belt and over 30K Instagram followers, she's the perfect candidate to walk us through a day in her work life and show us a true behind-the-scenes peek at what it takes to run a popular lifestyle blog and Instagram. Hint: it's more than just coffee. Luckily, she was game to let us tag along, and to our surprise, we discovered more similarities than differences. She may not work the average 9-to-5 office job, but she's full of relatable tips and helpful products that we can easily apply in our own daily routine. Keep reading to get to know Ellie.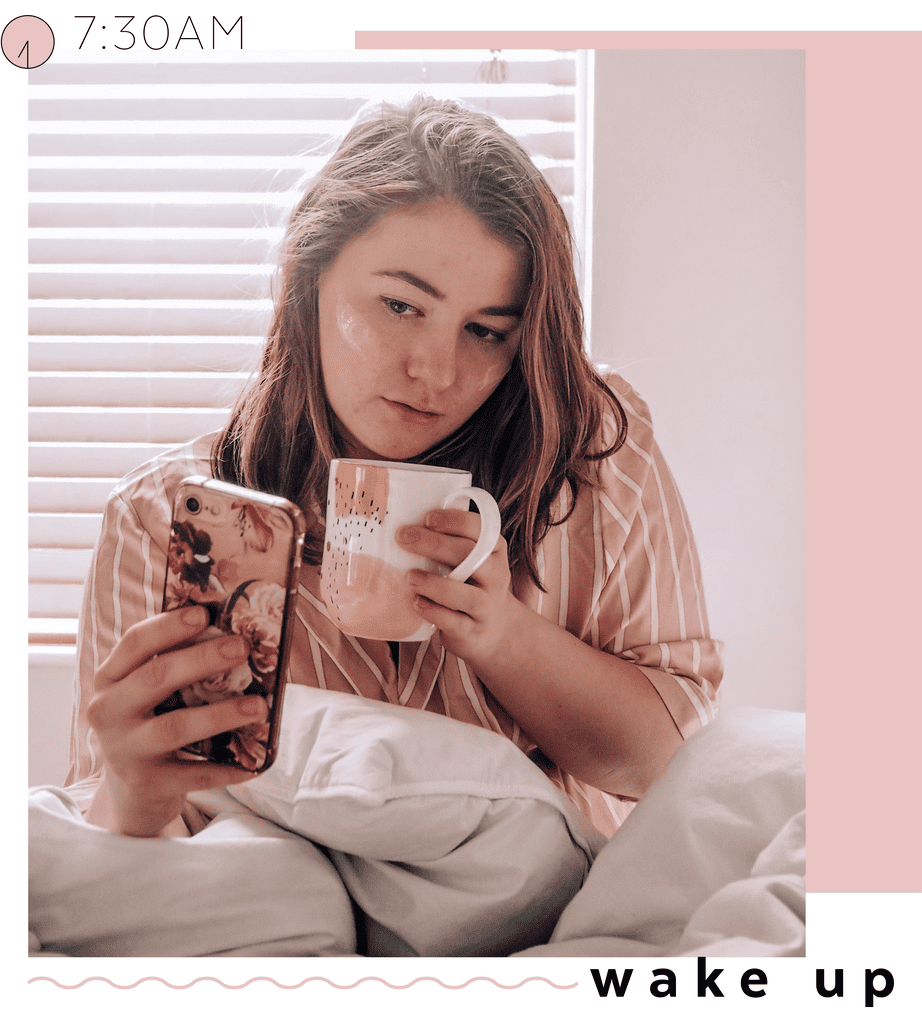 "Rise and grind" is a motto we're all familiar with, and for Ellie, it's no different. On a typical workday, she'll wake up at 7:30 a.m. and squeeze in a light, 10-minute yoga session to get her mind and body primed. "I love having a way to release yesterday's stresses and get myself started for the day," she shared. Then, it's on to social media. Ellie posts a photo on Instagram every morning as a strategic way to catch her followers while they're getting ready for the day or commuting to school or work.
As a skincare-lover, Ellie values her beauty time. To help perk her skin up and combat any dryness, her morning skincare regimen is all about refreshing hydration. "I have dry skin, which can be quite blemish prone (especially when I'm stressed), so my major concerns are moisturising my skin but not going overboard so much that I block pores," Ellie said.
First, she starts with the My Clarins Purifying Cleansing Gel for squeaky-clean skin. "I find that a lot of cleansers really dry out my skin and strip all the moisture away — I love this cleanser because it makes my skin feel so clean without being stripped!" Next, Ellie follows up with the My Clarins Refreshing Hydrating Cream to moisturise. With ingredients like coconut water and goji berries, the cream provides nonstop hydration and radiance. Finally, to even out her complexion before applying makeup, she uses the My Clarins Blur and Matte Stick. "The main thing I have noticed is how much better my makeup sits on top," she shared. "I used to always find dry patches on my skin that my makeup clumps to throughout the day, but these products really do give me an even complexion that lasts."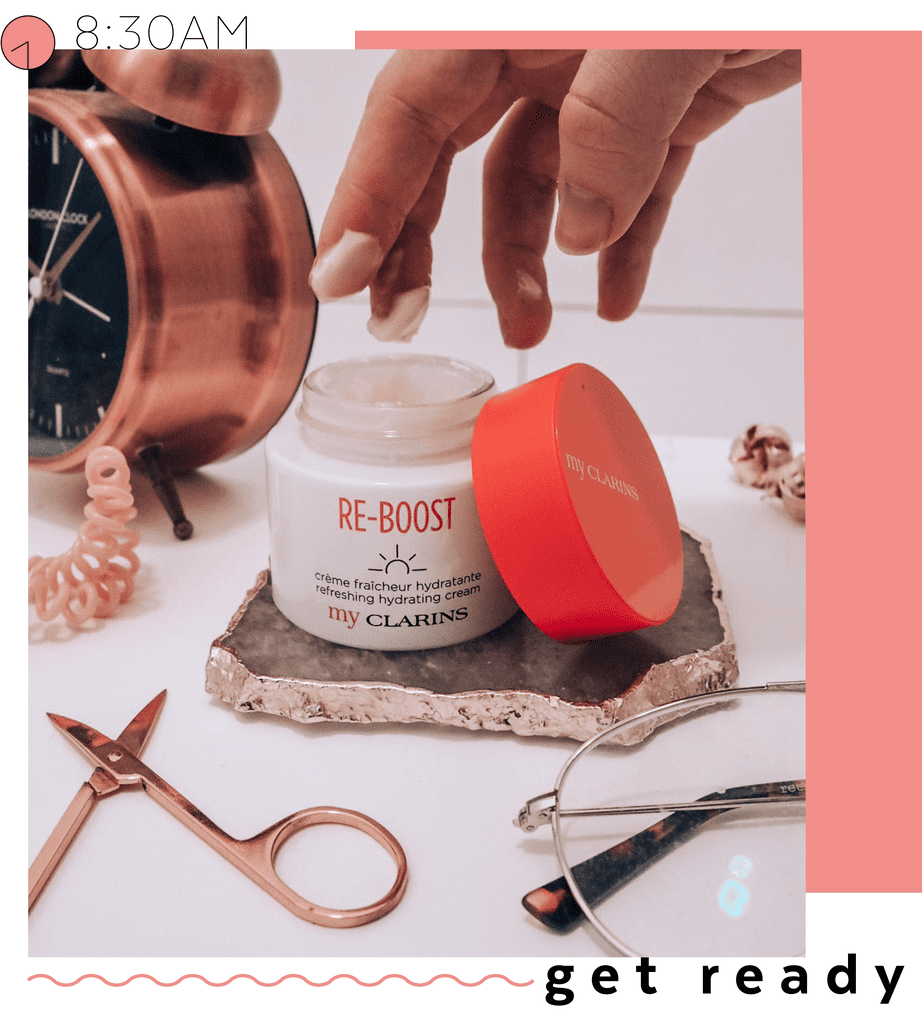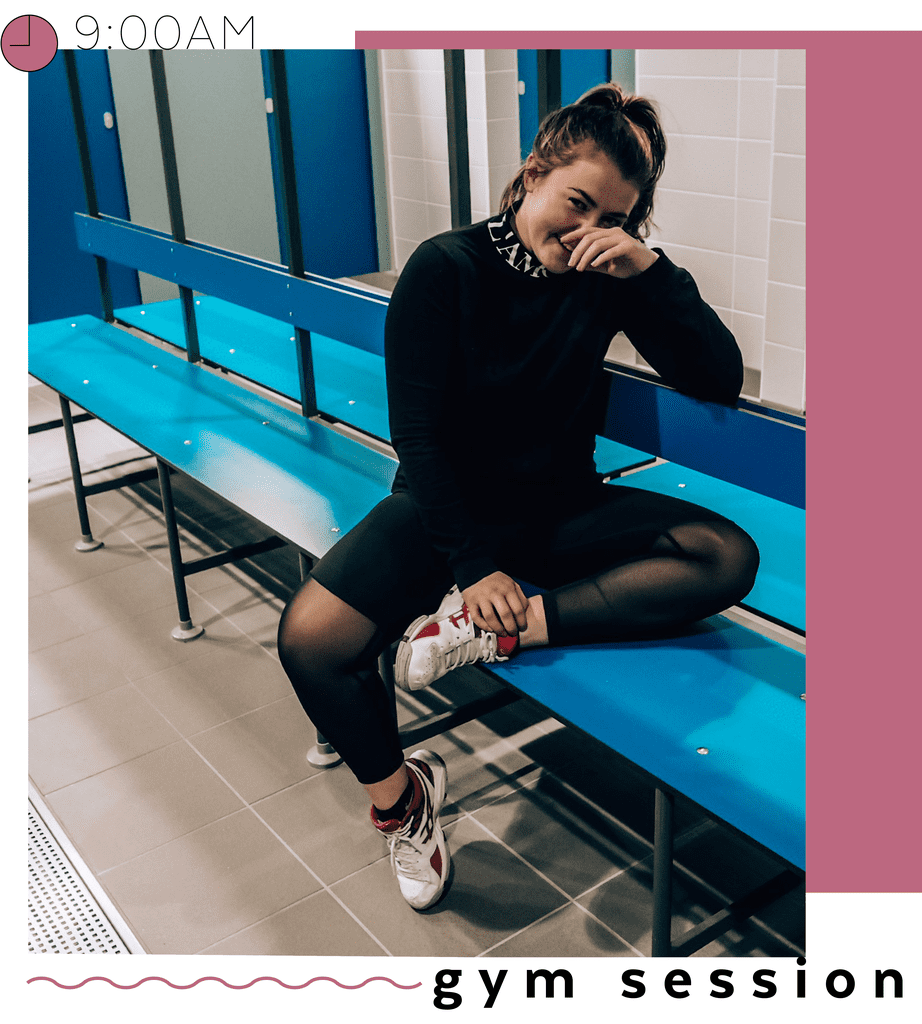 Even with a busy schedule, Ellie always finds time to squeeze in an hour-long workout, which usually consists of HIIT or cardio exercises. "I love cardio and the endorphins I get from working out," she said. "I have started working on weights to build up my upper-body strength, which I usually do two times a week."
When she's not travelling into London for meetings or events, the Midlands-based blogger will head into Nottingham a few times a week to meet with her photographer and capture content for upcoming posts and campaigns. "I love the atmosphere of the city and how many cute spots there are for snaps," Ellie said. "I like shooting in the late morning as I find that's when everywhere is quietest and we can get some good photos without a tonne of people in the background."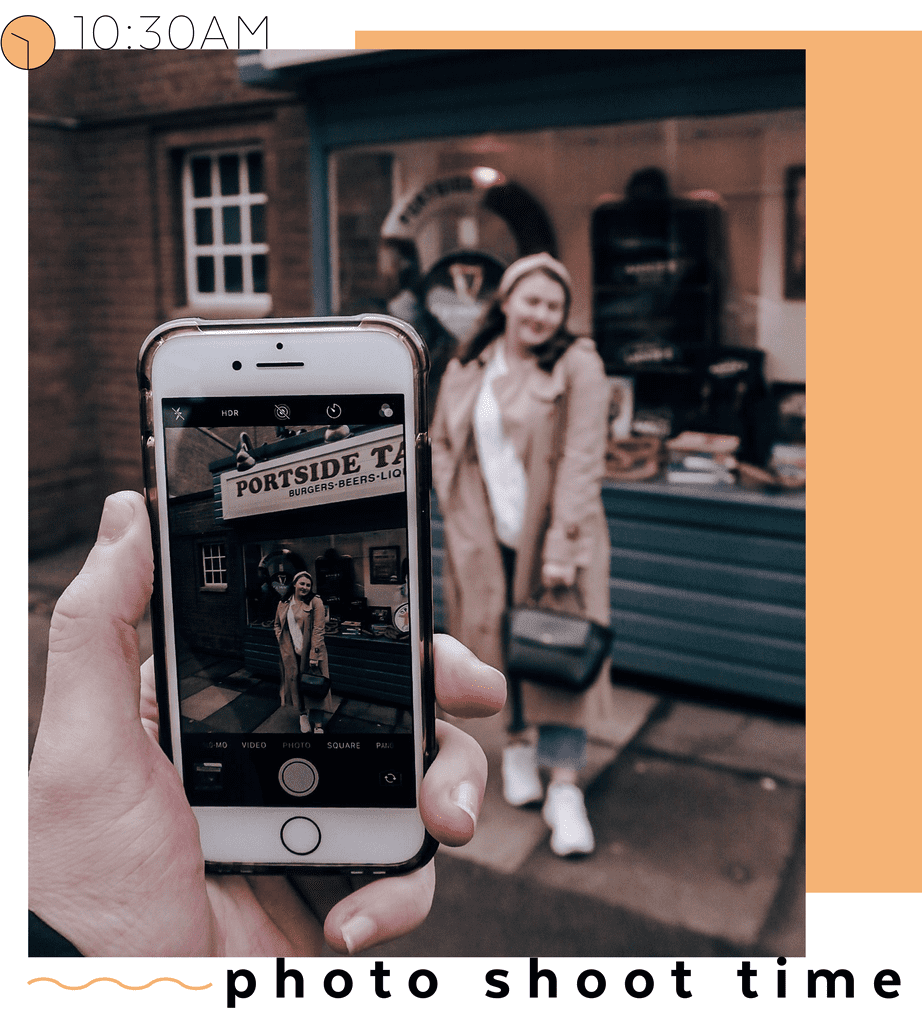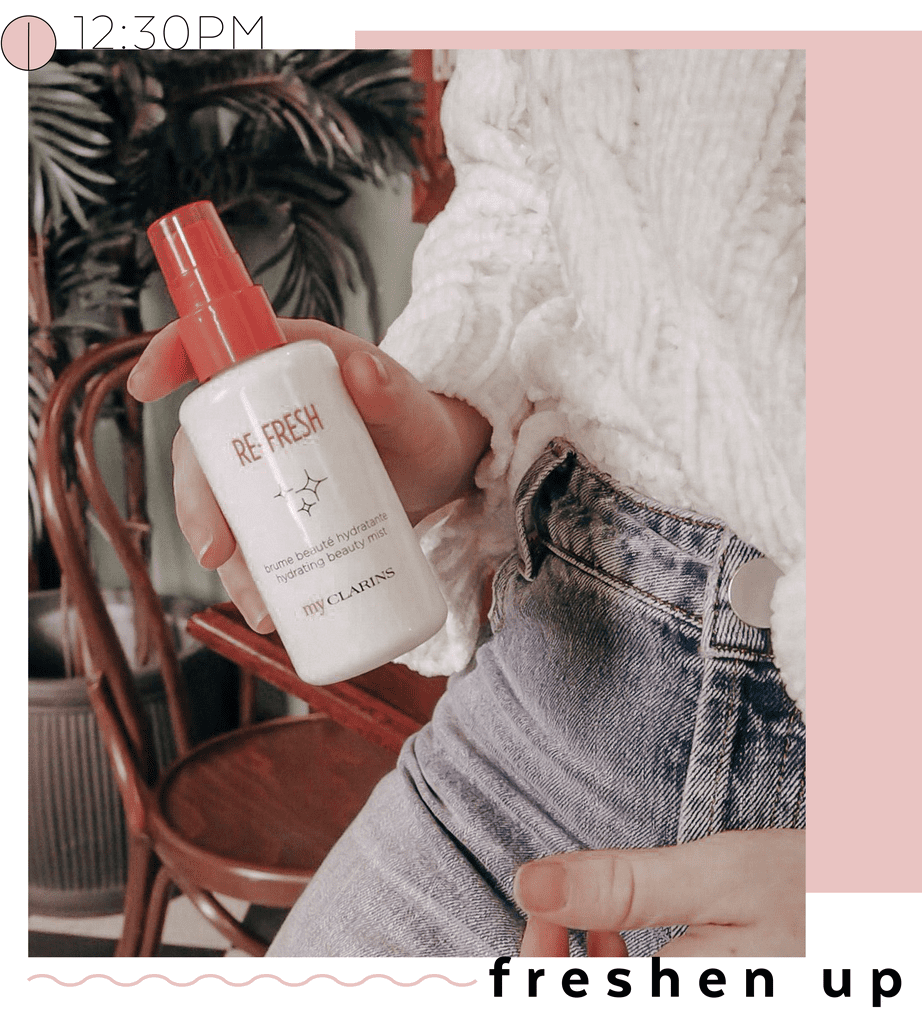 After a couple hours of this, a quick skin reset is just the pick-me-up Ellie needs. "Sometimes I feel like a photo shoot is a workout in itself," she said. "Running round locations, holding poses, switching up outfits in public toilets — it really does take a toll on your skin!" Enter: the coconut-water-infused My Clarins Hydrating Beauty Mist. One spritz is all it takes to give her skin the boost it needs and keep her looking fresh. "I really do notice the hydration the mist gives and the difference in my skin because of it."
Alas, even bloggers can't avoid an overflowing inbox, something we're all too familiar with. After a jam-packed morning, Ellie sets aside a chunk of time in the early afternoon to grab a quick bite to eat and hunker down with her laptop to catch up on work. "You would not believe how quickly a blogger's inbox can fill up! Campaign deadlines are usually tight, so brands expect replies within hours rather than days," she noted. "This means I really have to stay on top of emails in order to meet deadlines and create the best content I can with the brands."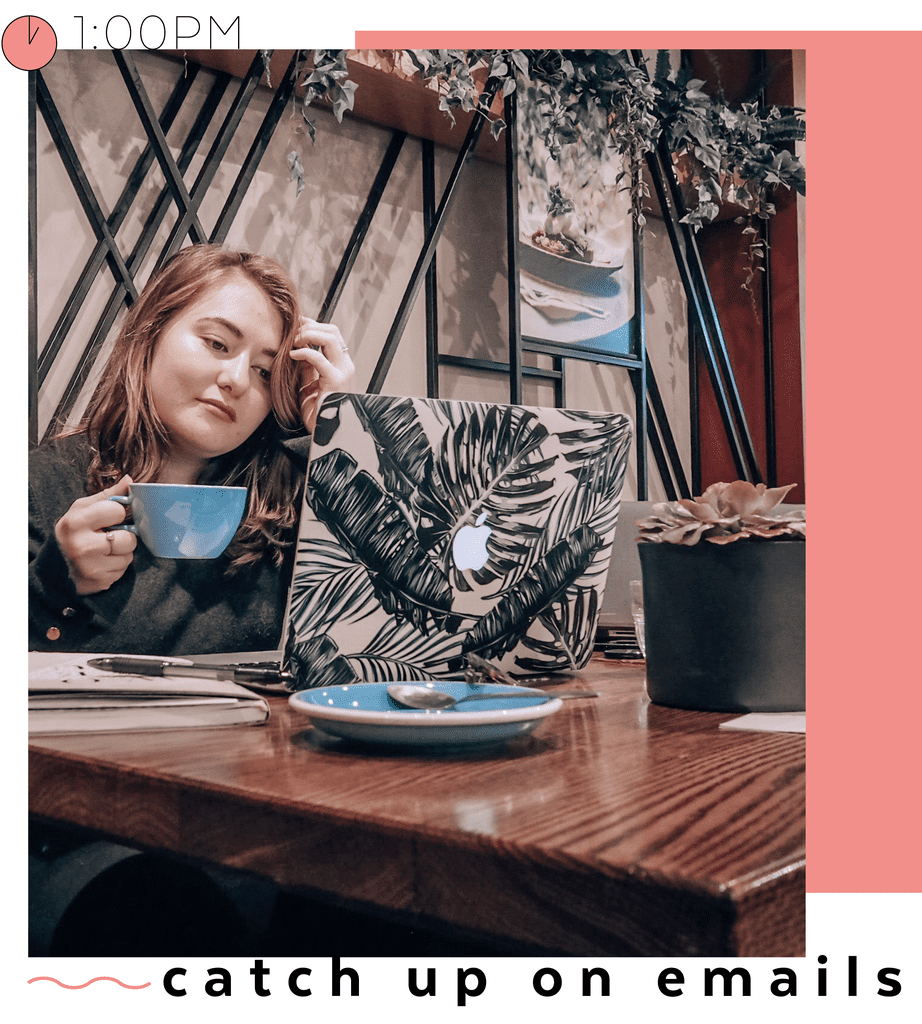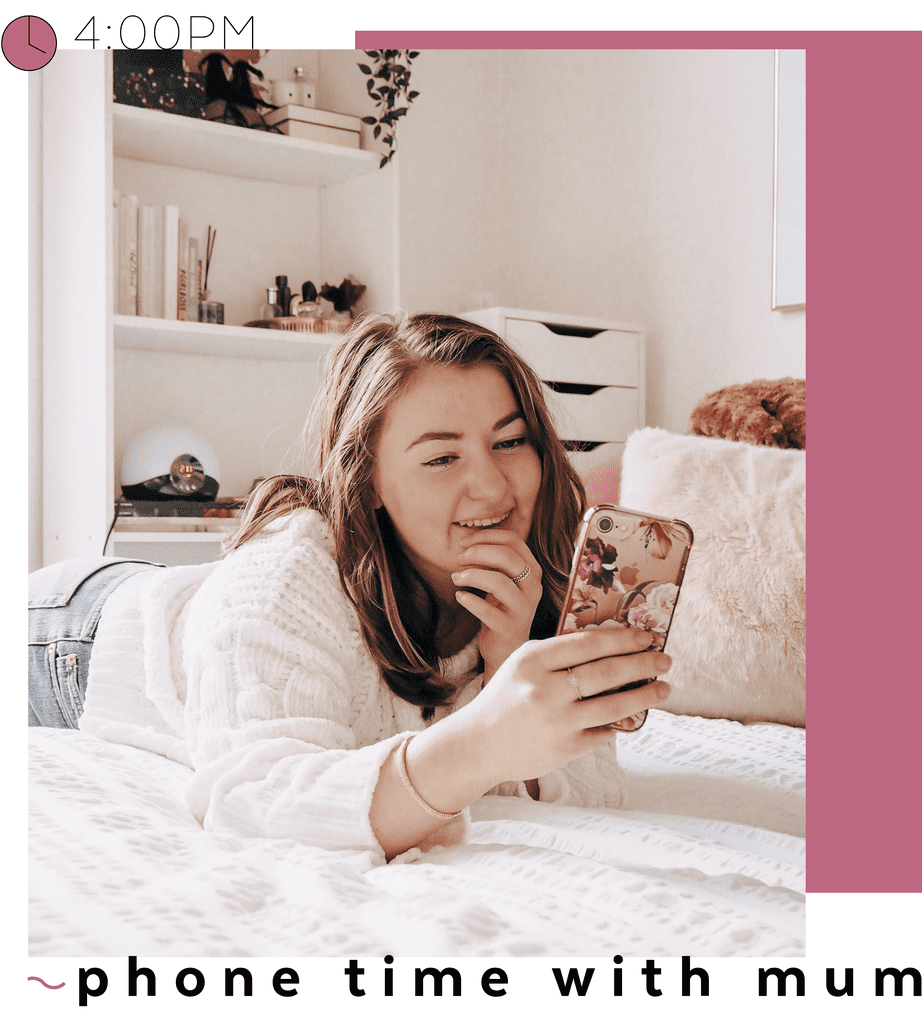 As Ellie notes, blogging can feel like a lonely job since you spend quite a bit of your time working independently. One way she combats this is by getting out as much as she can, whether that means setting up camp at a local coffee shop to work or taking a stroll. Another tactic she uses is to seek out someone she trusts to act as a sounding board for ideas, offer a new perspective, or provide feedback. One such person? Her mum. "I speak to my mum most days, and she helps me out so much with my work! I often send over drafts of blog posts to her, ask her for tips on an edit, or just have a general chat about the work I have coming up."
With the day behind her, Ellie settles down for the rest of the evening, starting with a luxurious skincare treatment. "It really is one of my favourite times — just a chance for me to look after my skin and give it a bit of TLC," she shared. "I like to take my makeup off quite early in the evening to give my skin a bit of time to breathe and chill out."

To properly cleanse her skin, she starts with the gentle My Clarins Micellar Cleansing Milk to remove makeup before following up with the My Clarins Purifying Cleansing Gel to ensure there's no lingering product. "My favourite thing about the cleansing gel is how squeaky clean my skin feels and how well it removes my makeup without drying out my skin." If there are any blemishes lurking on the surface, she'll then apply the salicylic-acid-infused My Clarins Clear Out Targets Imperfections as a spot treatment. Finally, the My Clarins Relaxing Sleep Mask is the vital last step to lock in moisture thanks to the hydrating coconut-water-based formula. "This mask does not clog up my pores at all and gives me such a radiant glow when I wake up in the morning!"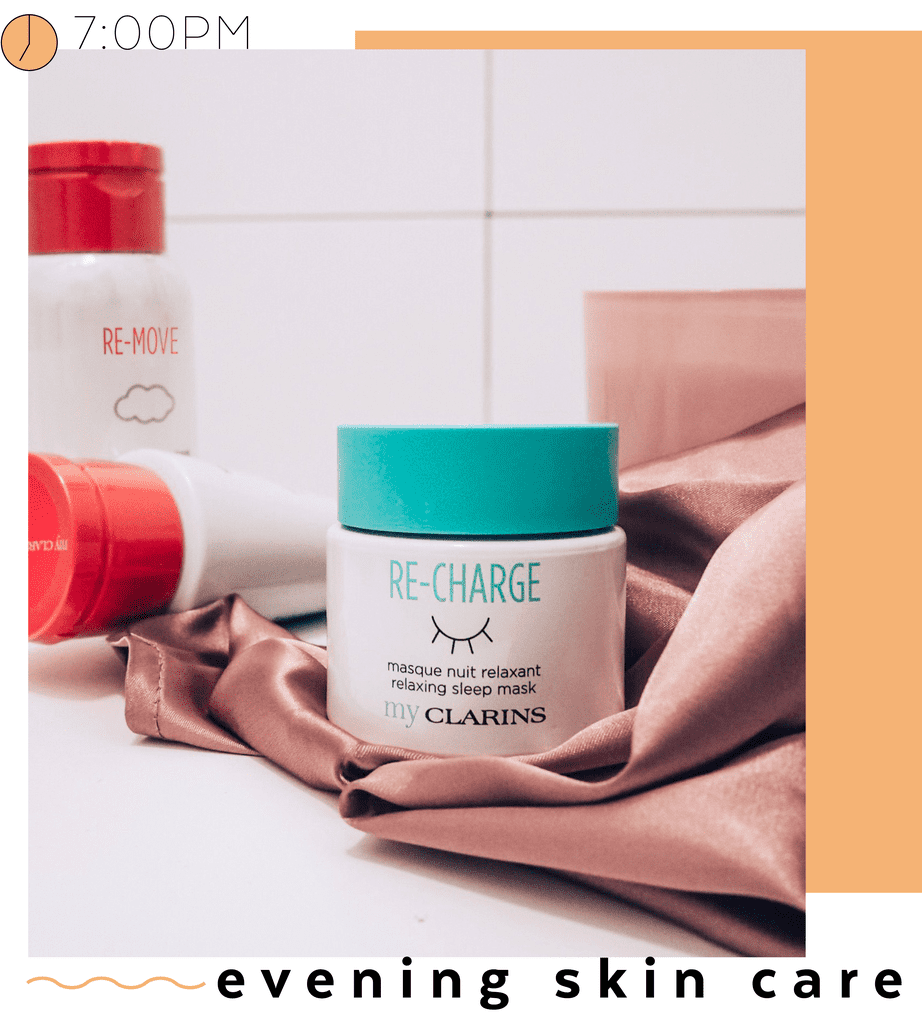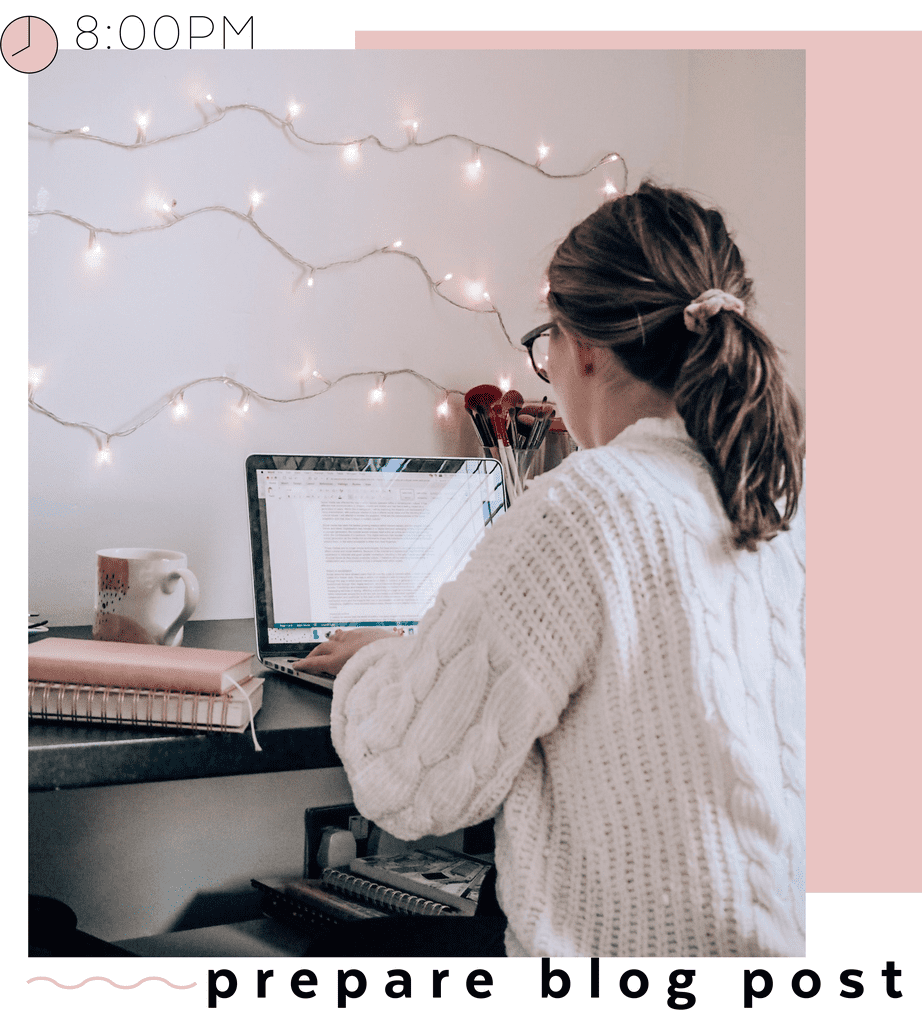 One of the advantages of having a nontraditional job and more flexible schedule is that you can structure your day however you please. With so much time spent out and about during the day, it's not uncommon to find Ellie at her laptop prepping content well into the night. "I always get the most inspiration for creative writing in the evening, so I usually sit back at my desk for a couple of hours to write up some posts or come up with ideas."
Ellie recognises how difficult it can be to completely shut off with the nature of her work, which is why she makes it a point to leave the screens behind to end the day. "To ensure I get the best night's sleep that I can, I like to put my phone onto 'do not disturb' and enjoy some reading time before snuggling down into bed," Ellie shared.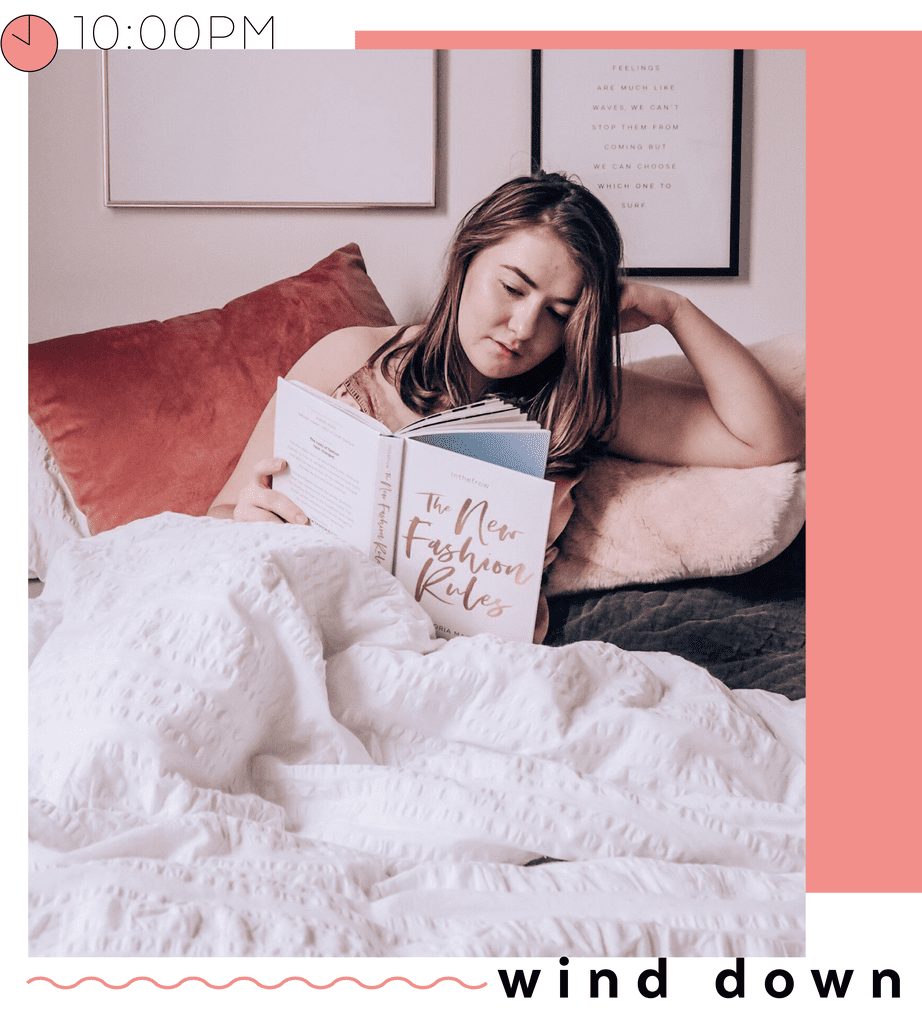 Credits: Photographer: Ellie Jansen