Debenhams Out of Date Makeup Research 2010-02-28 06:00:00
Beauty Byte: Debenhams Warn Against Out of Date Makeup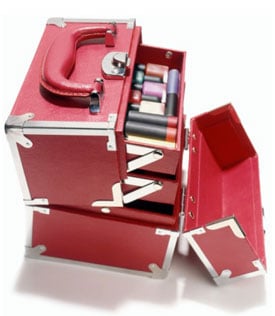 Careful girls! Your makeup bag might be past its prime. According to research revealed by retailer Debenhams yesterday, the average British woman's makeup bag is four years out of date, which is bad news as old products can potentially cause irritation and hazardous skin infections.
Apparently, 89 percent of women were unaware of European guidelines about use-by dates for makeup products. Meanwhile, 68 percent of women, said they only replaced makeup when it had run out, regardless of its age.
To get the full scoop on the rest of this dirty little story, just read more.
According to European guidelines, Mascara should be replaced every six months and every other product should be thrown away after 12 months of use. All products when sold should have a 'period after opening' indicator, denoted by an open pot with the number of months of safe use written inside.
"British women are famously loyal to makeup brands and products, however, their reluctance to throw away old products is a risky business," said Sara Stern, Director of Cosmetics at the store. "We wouldn't hesitate to chuck out mouldy or bacteria-ridden food and the same standards should apply to the lotions and potions and that we put on our skin. Beauty is timeless but unfortunately, products are not."
How often do you replace your makeup?