Debenhams Reveal Untouched Beauty Images
Airbrushing has become a hot topic in the last year. Julia Roberts is the latest celebrity to be criticised following her heavily retouched Lancôme ad. Meanwhile, every starlet from Jessica Simpson to Britney Spears is rushing to pose makeup and airbrush free. Now Debenhams has entered the ring by becoming the first High Street retailer to use non-airbrushed images. The company is trialing the new shots in its Oxford Street store to launch its swimwear line for Summer. Each is being displayed alongside an enhanced version to create awareness of how much advertising images are worked on. Check them out below! (Raw, on the left, and enhanced on the right.) Can YOU spot the changes?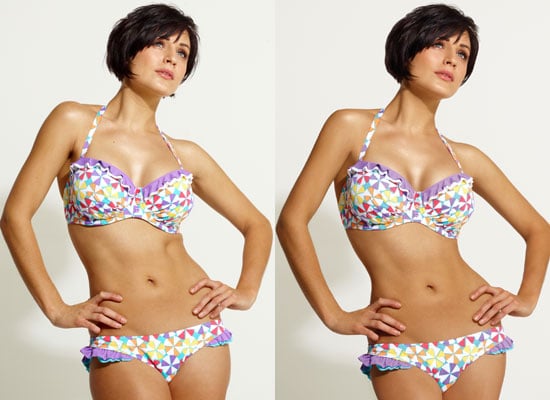 Debenhams said it was using the campaign to promote healthy body images and aspirations among women.
"As a responsible retailer we want to help customers make the most of their beauty without bombarding them with unattainable body images," said Mark Woods, director of creative and visual at the brand. "Our campaign is all about making women feel good about themselves – not eroding their self belief and esteem by using false comparisons.'
I'm excited about this. It's great to see a retailer taking a stand against over worked-on advertising images. It's a refreshing change and I think the model still looks great! Airbrushing has been on overkill for a while now, particularly in beauty advertisements. Are you a fan of Debenhams' new campaign?
Photo courtesy of Debenhams