Dermalogica Overnight Clearing Gel MediBac for Adult Acne and Blemishes. Product Review by BellaSugar UK
Product Review: Dermalogica Overnight Clearing Gel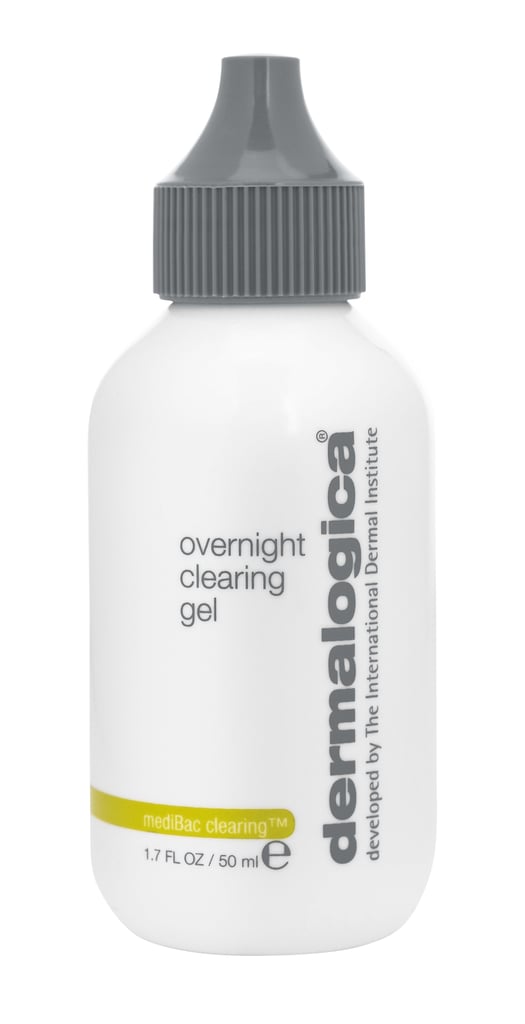 It's no secret that I'm a big fan of Dermalogica, and their new MediBac range is really fantastic to help clear up bouts of adult acne.
I regularly use the Overnight Clearing gel, (£34), on break-outs, or when I think my skin is getting greasy and clogged up. The clear gel is an overnight treatment, that you apply on freshly washed skin. I moisturise first, and then dot it onto blemishes, but you can also apply a thin layer all over the skin (and skip the moisturiser if you have very greasy skin).
It contains a vitamin B complex combined with zinc, yeast, caffeine, tea tree and rosemary, to soothe the skin and inhibit the growth of spot-causing bacteria. No artificial colour or fragrance, means it won't irritate the skin.
As with all Dermalogica products, they recommend that you have a face-mapping facial and consultation first, so that the correct products are prescribed for your skin type.
It's a thorough, professional approach to skincare, that makes Dermalogica very highly renowned in the beauty industry, and with such results-driven products such as this, you can certainly see why.
I cannot recommend this highly enough – a fantastic blemish-busting treatment.