Did You Experience Post Pregnancy Hair Loss?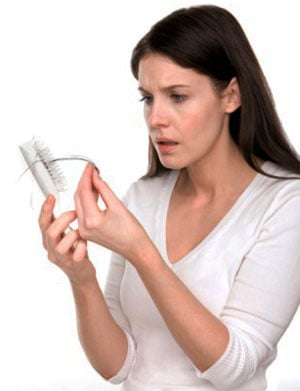 I've heard many women gush about how lush their hair and nails were during pregnancy, but everyone failed to mention that once the baby comes, all of that gorgeous hair your gain, falls out in droves.
For me, it didn't happen until I finished nursing, but once it started, I feared it wasn't going to stop! After about a month, it eventually slowed down, however, the hair that went missing is mostly around my hairline. Now that it's beginning to grow back ... how can I say this ... it looks a lot like velcro!
I realize the regrowth process will just take time and eventually sort itself out, and until then I'll just be loading up on hairspray and Alice bands, but I wish that I knew this was going to happen.
Did you or anyone that you are close to experience post-pregnancy hair loss and if so, what are your feelings about it?