Do You Actually Want To Look 10 Years Younger? Beauty Survey on BellaSugar UK
Do You Actually Want To Look Younger?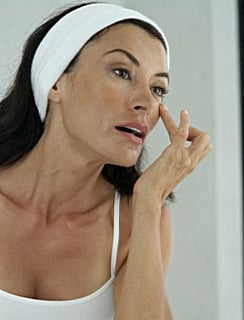 Ok, I'll admit it sounds like a no brainer. We all want to stay young and beautiful forever, don't we? Sometimes it seems like staying young is the beauty worlds only raison d'etre, but in actual fact sometimes looking young can be more of a problem than a pleasure. A friend of mine still regularly gets ID'd (despite being 26) and in a work environment looking younger can sometimes mean you're treated like the work experience girl.
It's always inspiring to speak to women in their fifties and sixties who say they don't want to look younger, they just want to look like the best version of themselves at that age. I have a sneaking suspecision though, that when I'm 64 and mistaken for a 57 year old, it'll be the thrill of my day.
How about you, do you actually want to look younger?