Do You Carry Fragrance In Your Purse?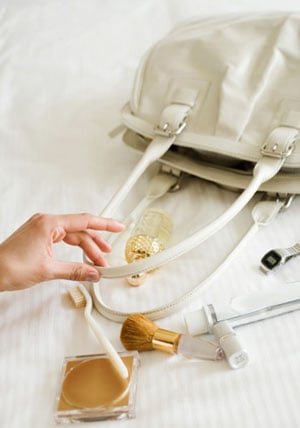 There are so many different sized fragrances on the market right now, and a couple of new trends that I've noticed becoming ever-more popular are the mini roller ball kinds in addition to solid fragrances.
Both are easy to pack in your purse or in your travel makeup case which make reapplying throughout the day super easy, however I've never packed perfume in my purse before.
So tell me, are fragrances something that you tend to tote around with you wherever you go or do you usually only apply them at home?