Do You Ever Have Beauty Technicians Make House Calls?
Sometimes when I'm strapped for time or when I pull a muscle and can't move much, I call on a few talented people that I really trust to come by my house and help me out. Once I threw out my shoulder so badly I had someone come over who specialised in massage, acupuncture and cupping, whilst other times, a friend of a friend comes by to give me a mani pedi after hours. It tends to work out quite well because she likes to moonlight for extra money, and with my busy schedule, I don't have much free time during the day. I've even had someone come by for a blow-out when I was nine months pregnant!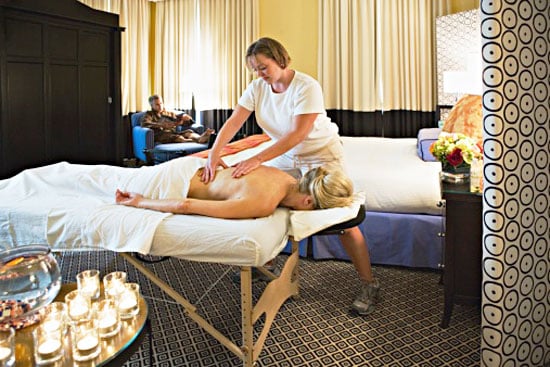 Sometimes people charge more, however, I find that more often than not, it winds up costing less because they aren't paying their salons off the top. Have you ever called on a beauty technician to come over to your home to give you a treatment?