Do You Hold on to Unwanted Beauty Products?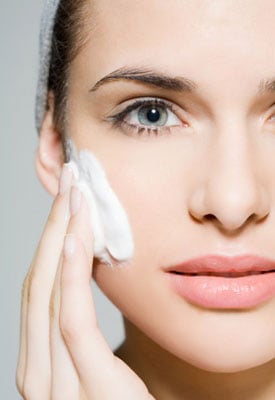 We're all guilty of hoarding the odd unwanted face cream or beauty product we bought on a whim, but according to a new study that's just the start!
British women have more than 50 million skincare products in their cupboards that they will never use. 81 percent of women admit having at least two unused beauty products, even though they know they will never use them. Meanwhile, 11 percent use products that are over four years old.
The revelations emerged from The Body Shop's latest Nutriganics study, which surveyed 1,886 women about their daily routines and buying habits.
The prognosis is simple: Women waste money because they do not know their skincare needs. More than half women admit to never having a skincare assessment. Apparently 15 percent of women still use the same skincare regime they did as a teenager!
"This research shows many women are worryingly unaware of the importance of looking after their skin," said Stephane Chambran, from The Body Shop International. "Factors such as age, health, hormones and even the weather can all have an effect on women's skin, making skin consultations and regular skin check-ups important at whatever time in life."
The results are alarming, but I can't say I'm overly surprised. I can't count the amount of times I've been with friends who've bought skin creams without checking that they're right for them. (The same creams remain in their bathroom cabinet for decades thereafter!)