Do You Use Hand Cream in the Winter Months? Beauty Tips
Do You Use Hand Cream?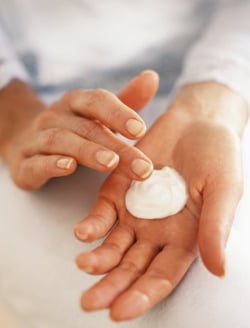 As the weather takes a definite turn for the worse, with an ultra cold October, extra beauty maintenance is certainly required. As you all know, I am a body lotion addict and it's not very scientific but I definitely feel like wearing body cream is like adding an extra layer of clothing to protect against the harsh winter elements.
Of course, the first area to feel the cold and wind is usually our hands. I've recently got into a good habit of using Kiehl's Unusually Rich But Not At All Greasy hand Cream. I keep in on my desk now to remind me to apply it regularly, but I have to admit it's not something I'm naturally inclined to do.
How about you, do you regularly use hand cream in the winter months?


Source