Do You Wish More Beauty Brands Were Multicultural?
Estée Lauder has been in the forefront of the cosmetics industry for this long because they always find new ways to reinvent themselves and stay relevant. In December, we learnt that Puerto Rican stunner Joan Smalls was joining their league of models alongside brunette and blue-eyed Hilary Rhoda, sometimes blonde, French-born Constance Jablonoski, and Asian, Liu Wen. The addition deemed popular with the masses, and has kept Lauder in line with all different skin tones, colouring and sends the positive message of multicultural beauty.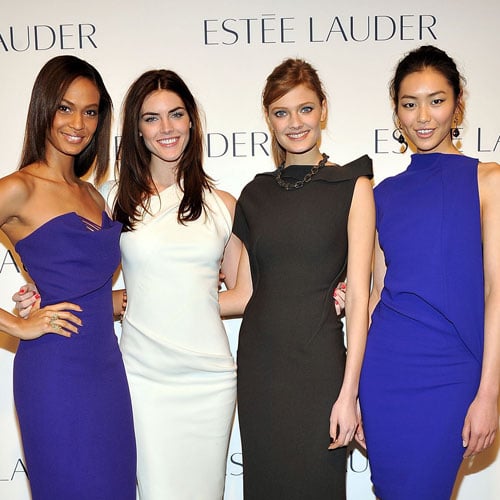 The brand is getting ready to launch new skin care products called Idealist Even Skintone Illuminator and Idealist Cooling Eye Illuminator due out in July. I've tried (and really like) both of the products as they help to even out your skin and also help de-puff your eyes. The ad campaign to support the launch will feature Constance, Liu and Joan. WWD interviewed Aerin Lauder about it. She said, "Estée Lauder always used to say that any woman can be beautiful, and she expressed that in many ways, including through advertising. This campaign is a modern interpretation of some of the most memorable ads Estée created over the years." Do you wish more brands paid glorified diversity?