Dr Haushka Wins CoolBrands 2008/2009. New Dr Haushka Soothing Face Mask
Dr Hauschka Is a Cool Brand: It's Official!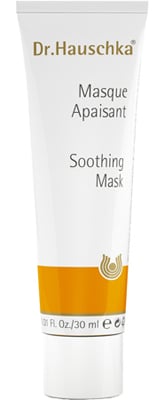 Dr Hauschka skincare has just won the coveted Coolbrands award 2008/2009 in the category of toiletries; skincare. This high-end holistic brand is one of my personal favourites and also coincides with the launch of their new Soothing Mask, (£29), which will be available nationwide from 27th October.
Dr Hauschka was developed in the 60s by Dr Rudolph Hauschka, a medical chemist, and Elizabeth Sigmund, a cosmetologist and nurse who conducted extensive research into the healing qualities of plants. The treatments and products are some of the best I've tried and I'm pleased to note that this cult brand also uses organic farming and supports fairtrade initiatives.
The new soothing mask is ideal for very sensitive skin as it nurtures the complexion, reducing redness and inflammation, as well as offering protection. The rich formulation really nourishes and fortifies the skin, leaving you looking radiant and refreshed. It has a unique combination of natural, nurturing ingredients, including lady's mantle borage, buckwheat and mullein, to calm and strengthen the skin. Fresh quince seed extract and valuable witch hazel help restore and maintain the skin's moisture balance, while shea butter, macadamia nut and coconut oils add nourishment.
Each year just 500 Coolbrands are chosen by a beauty expert council and the British public, from thousands initially identified and shortlisted. It's a well won award and I couldn't think of a more deserving brand. Well done Dr Hauschka!