Dracula Therapy Beauty Treatment
Would You Get A Dracula Beauty Treatment?
Now that you're starting to plan out your Halloween hair and makeup look, how about taking care of your beauty from within. The newest treatment brought to us from BeautyWorksWest in Notting Hill is known as S3 Dracula Therapy. Short for Stimulated Self Serum skin therapy, the treatment involves drawing blood from your arm where the red and white blood cells get separated on site in the lab. Then, vitamins and protein are mixed into the white blood cells (plasma) and are injected back into your face.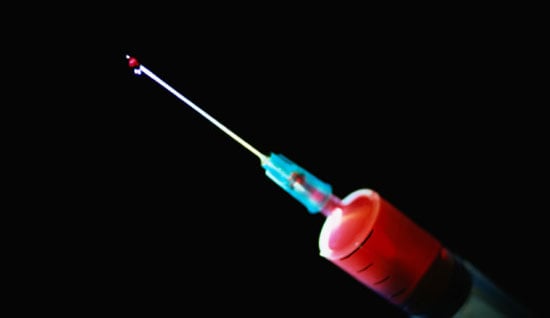 The result is plump, glowy skin without any marks or bruises whatsoever! Apparently this type of treatment has been used for over 20 years on athletes to help them heal more quickly and is also used to treat receding gums. However, Dracula Therapy is a killer on the wallet, as costs for injections begin at £500. Do you think you'd be into this frightening face enhancement treatment?