The Duchess of Cambridge Tries a New Hairstyle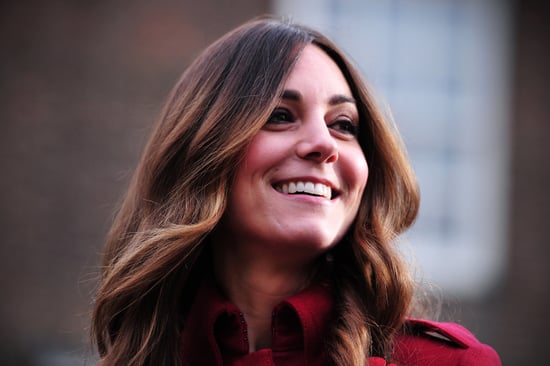 Kate Middleton stepped out at Kensington Palace earlier today for duties related to Remembrance Day, and she tried a new hairstyle on the way. She's not gone to the same lengths (or lack thereof) as Jennifer Lawrence, but we never realised how much a centre parting could change up her look. Donning a red coat pinned with a trio of poppies, Kate stuck with her typical blow-dry, waves and all, but instead of her slightly off-centre parting, she opted to part her hair straight down the middle. The way her long layers framed her face created a completely new look for the duchess. We love that's she playing with her beauty look; now if only she'd try something new with her makeup!
See Kate's hair from more angles after the jump!