Dunhill Launch New Men's Scent Dunhill Black Exclusive at Harrods
English Eccentric: Dunhill Launch New Scent
Dunhill is arguably one of the most well respected and traditional British labels. Devised in 1893, it began as a motor accessory brand to appeal to the quintessential British gentleman. Before long Dunhill became known for selling all sorts of paraphenalia such as fishing rods, pipes, sporting equipment, stationary and classic motoring gloves.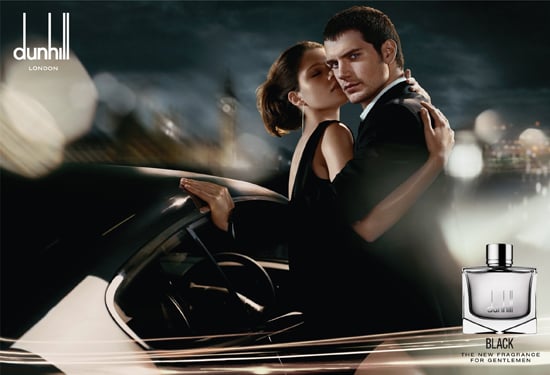 This Sunday (23rd November) Dunhill is unveiling it's latest project. It's an unashamedly masculine scent which will be exclusive to Harrods, before rolling out nationwide in February 2009. Following in the footsteps of the brand's first fragrance, which was launched in 1934, Dunhill Black (£42 100 ml) aims to appeal to the iconic English gentleman. Will Andrews, Fragrance Scientist on the Dunhill Fragrance Creation Team explains, "We wanted to create something with surprising masculinity. To combine an edgy green note with a sensual base."
For what to expect from the scent, just read more.
The top note is one of the most unexpected to be used in fragrance today — a Green Nettle accord. "Imagine that extremely clean scent you can smell when you clear away a clump of nettles that are in your way or clear a path for someone you want to impress, " says Andrews. This blends with a base accord of suede, which provides a neat link to the brand's classic suede and leather goods. A heart of jasmine and lavender give a sweeter smell which adds to the seduction.
Personally I love the Englishness of the scent and it would be ideal as a Christmas gift for a father or grandfather. "These notes might remind many men of their boyhood, when they would leave the confines of the garden to break down nettles in ditches, searching for cricket balls that had gone astray. In some ways, it's like a scented snapshot of a traditional English garden, the wild nettles contrasting with the formality of the lavender," says Andrews. Although it might sound like an older man's perfume, my 20-something male friends said it had that classic, unassuming air that made it ageless. Perfect for a man's man.