Dyson Airwrap Back in Stock in the UK
Prepare to Be Blown Away — the Dyson Airwrap Is Finally Back in Stock
As POPSUGAR editors, we independently select and write about stuff we love and think you'll like too. If you buy a product we have recommended, we may receive affiliate commission, which in turn supports our work.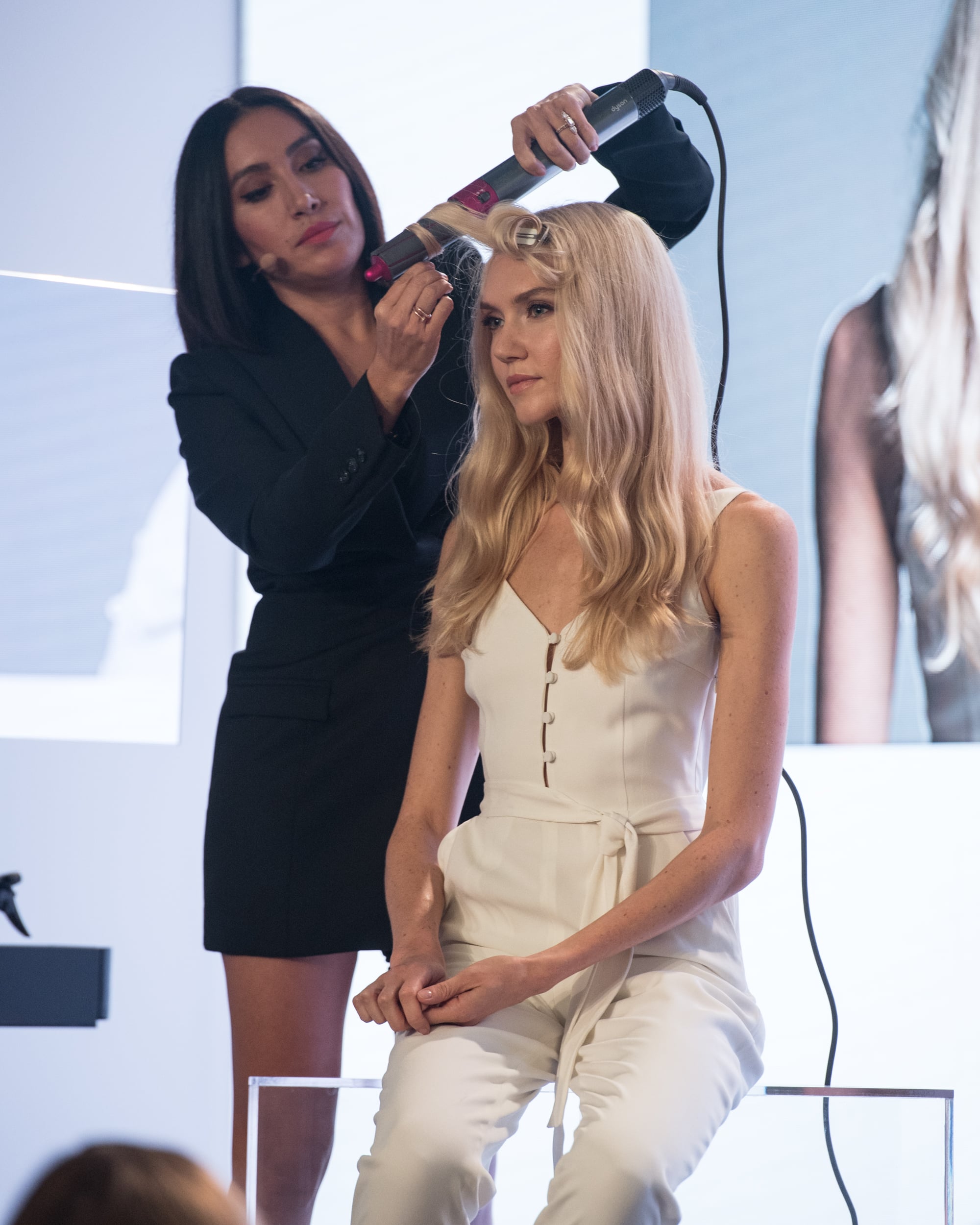 If you've wanted to try the Dyson Airwrap but haven't been able to get your hands on one, you're in luck: the innovative heat-less styling tool is officially back in stock in the UK after months and months of waiting.
A follow-up to Dyson's game-changing Supersonic Hair Dryer, the Airwrap (£450) seemed to cause just as much of a frenzy. According to the brand, since the launch, every time stock came in, it sold out immediately, which eventually led to approximately 53,000 Brits signing up for Airwrap back-in-stock updates.

The reasons for all of the fuss over the Dyson Airwrap are the same as why people went so crazy about the blow dryer: it's lightweight, makes styling your hair easier, and doesn't damage your hair nearly as much as a traditional hot tool — the latter of which is due to the fact that it uses air to style your hair versus extreme heat. The genius engineers over at Dyson figured out they could use Dyson's digital motor to create a curling wand that uses a phenomenon known as the coanda effect. For everyone who's not a genius engineer (including myself, which is why I'm about to quote a press release), "the coanda effect occurs when a high-speed jet of air flows across a surface and, due to differences in pressure, the air flow attaches itself to the surface." The coanda effect is the reason why airplanes can stay in the air — and now it's why you can curl your hair without frying it to bits.

The Dyson Airwrap isn't meant to just dry your hair (in fact, it's not meant to replace your blow dryer). When you buy the Airwrap, it comes in a stylish leather case that includes a motorised base and four to eight detachable heads depending on which set you buy. And while yes, one of attachments is a miniature version of the Supersonic blow dryer (the company calls it a prestyling dryer and says its meant to take your hair from soaking wet to slightly damp), the other three are a mix of curling wands (30mm or 40mm wide), paddle brushes, and round brushes that are meant to make either curling your hair in loose waves or giving yourself a blowout at home much, much easier.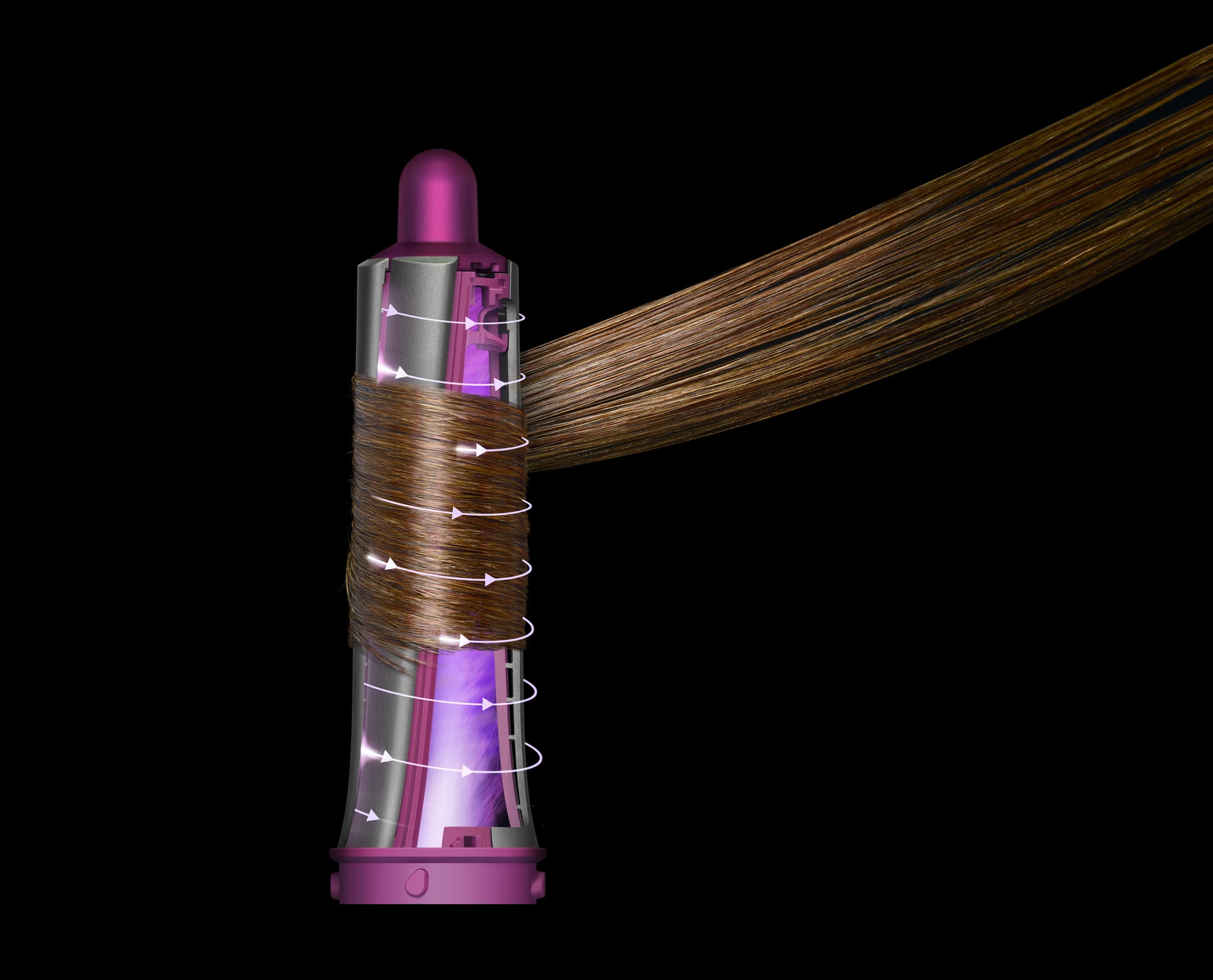 I've tried the Dyson Airwrap, and while I love how quick and easy it makes waving your hair — your hair is literally just swept around the curling wand in seconds — I most appreciate the Soft Smoothing Brush, a paddle brush with ball-tipped bristles that makes it easy to fake an in-salon blowout in minutes from the comfort of your bedroom (I have long, fine hair, but there is also a Firm Smoothing Brush if your hair is thick or coarse). I am extremely lazy when it comes to styling my own hair, so this attachment is a dream because I can look like I put in loads of effort when really it just took 10 minutes and a cool two dozen brushstrokes.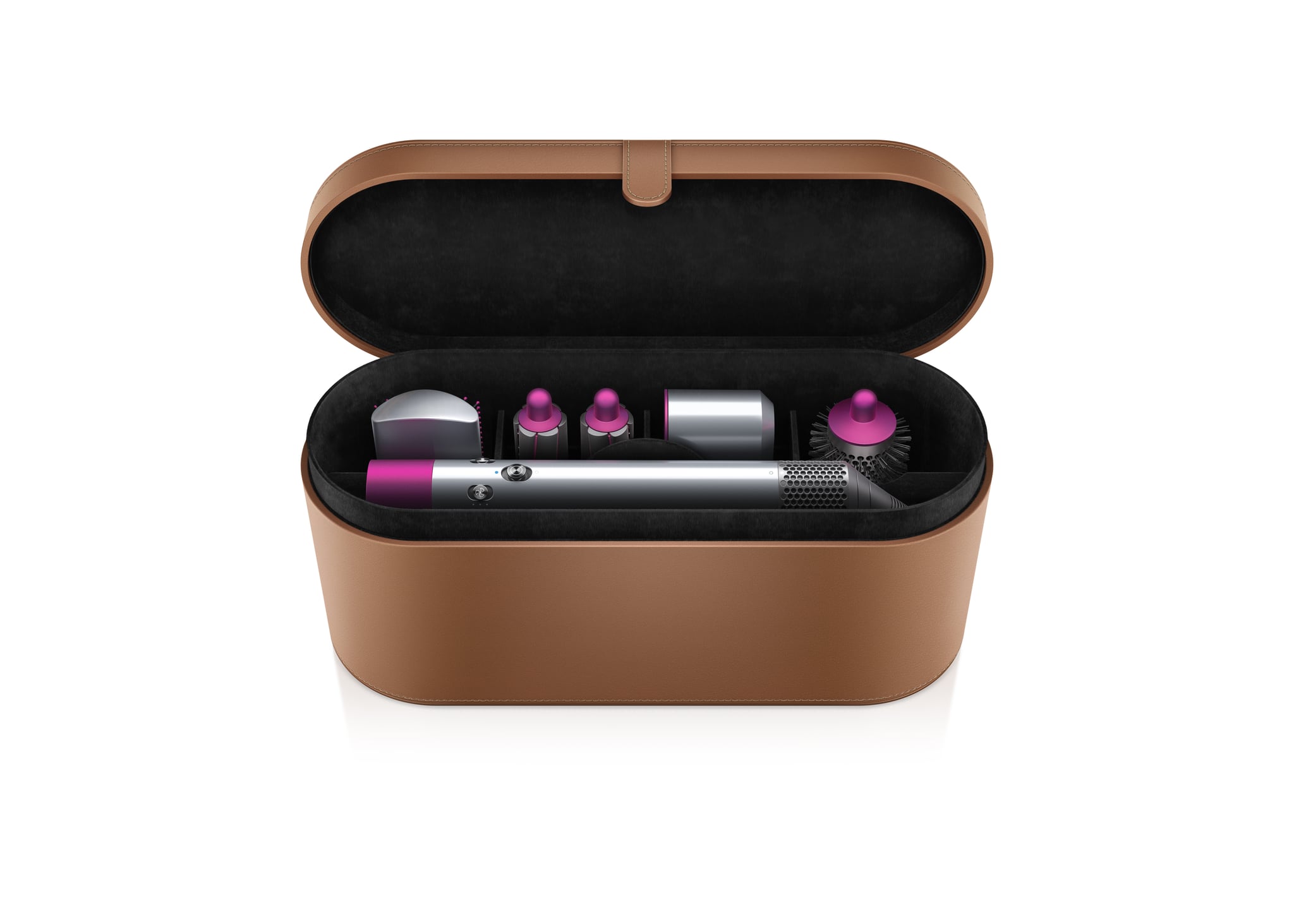 But don't just take it from me. Hairstylist Jen Atkin (who is an ambassador for the brand) can also attest for the tool's and ease and popularity. "Since it was sold out, I can't even tell you how many people have messaged me to see if I could get them an Airwrap," she told POPSUGAR on a recent trip to London. "And I get it, the Airwrap helps people basically become their own stylist." Well, now you can stop sliding into Atkin's DMs and score one for yourself. Airwrap (£450), which includes all eight attachments — the prestyling dryer, both paddle brushes, the round brush, and four barrels — is available on Dyson's website until supplies last.
Image Source: Courtesy of Dyson