An Easy Way to Refresh Your Sweaty Hair, Sans Shampooing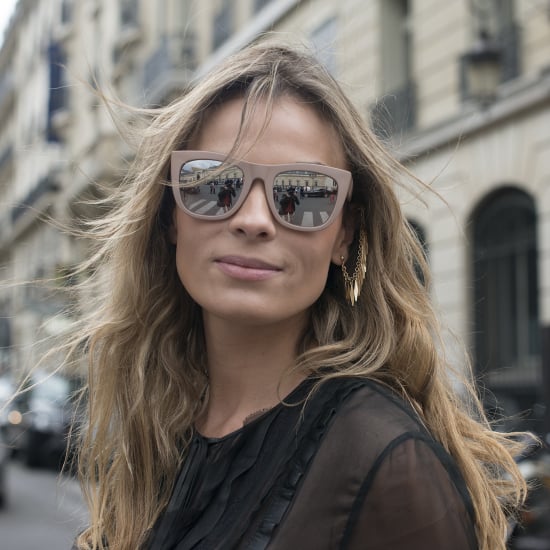 Whether it's post-workout or post-day-in-the-sun, your hair can fall victim to sweat . . . in more ways than one. But if you don't have time to lather, rinse, and restyle before you go back into the humidity again, never fear. You absolutely can refresh your hair without shampoo, and it only takes a few minutes.
If your strands are still wet from sweat, then blast them with a blow dryer. Use your fingers to massage your scalp so the hair doesn't stick together, and concentrate at the nape of your neck and around your hairline.
When your hair is about 95 percent dry, work a styling cream or serum, like Garnier Fructis Anti-Frizz Serum (£4) into your hair. Make sure to focus on the hair around your face and at the crown, and then blow-dry again. The serum will add shine and tame flyaways caused by sweat.
If your hair is still a little flat or needs a scent refresh, then spritz in a dry shampoo for texture and to cover up any funky smell. You're now ready to take on the day!