Eek!! TV Show Exposes the Dark Side of Plastic Surgery
Do You Watch Beauty Shows on TV?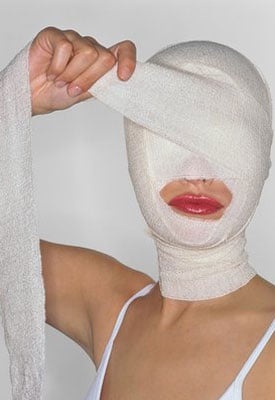 Ladies, if you're considering a quick nip and tuck, take heed. It could go horribly wrong if you don't pick the right surgeon or do your homework. That's according to Channel 4's documentary The Ugly Face of Beauty.
I've just seen clips of this from a couple of months ago and it has me seriously intrigued, as the first episode features a host of horror stories from cowboy surgeons to botched operations. It also exposed the dark side of cheap surgery offers and the risks of having operations abroad. By the way, this is not for the faint hearted, let me tell you!
I'm glad that they have explored this topic. Plastic surgery is continuing to become a global phenomenon. In the U.S. alone last year, there were 10 million elective cosmetic procedures performed.
I love television, therefore I tend to watch lots of beauty-related shows like Jessica Simpson's The Price of Beauty, James Brown's Supermodel Salon and even Beauty and The Beast. Are you a fan of beauty-themed TV?