Elegant Touch Chrome Nails
Get Ready For All the Compliments When Wearing These Chrome Nails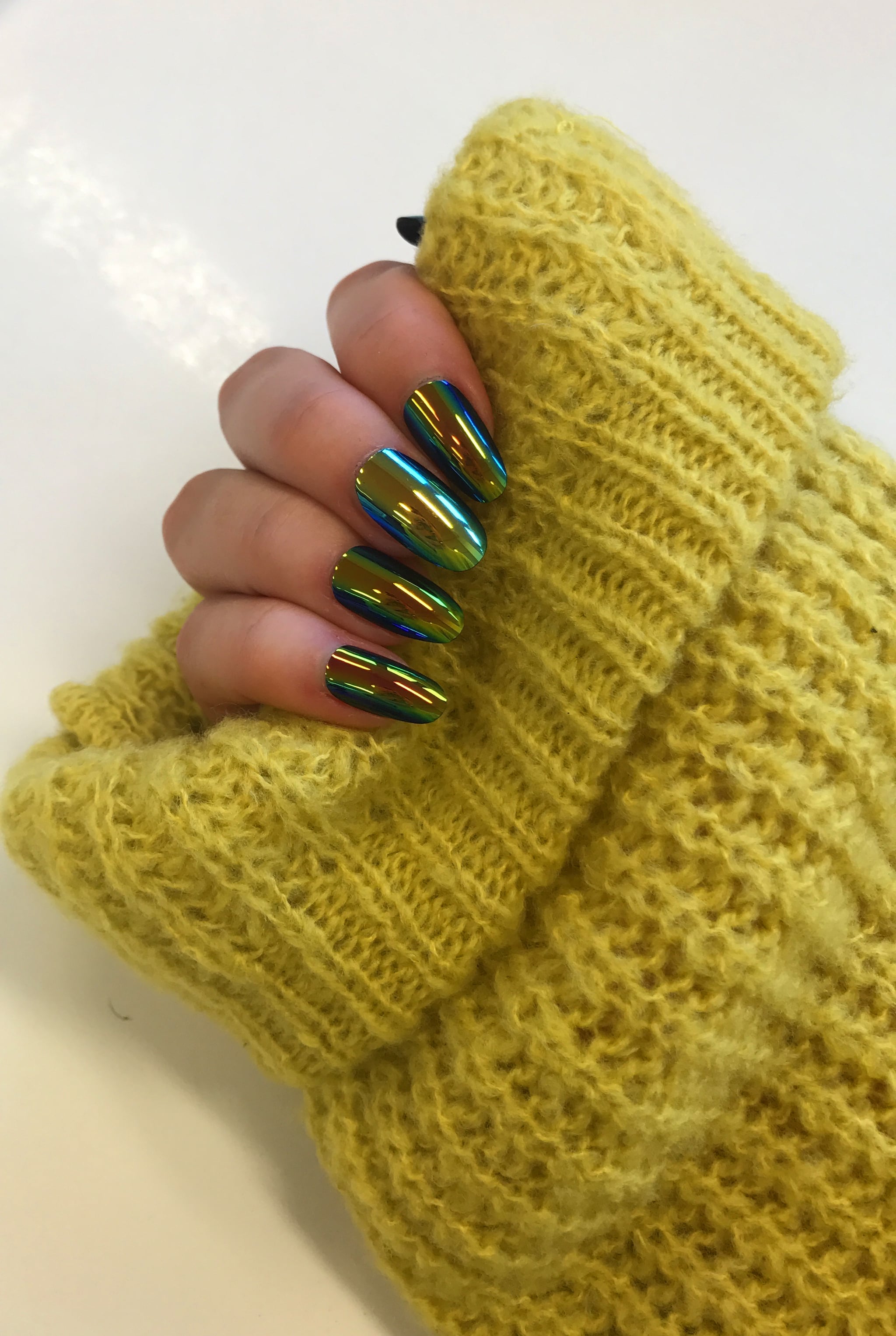 I'm an absolute nail addict — think triple-digit polish stash and a fresh manicure every other day. However, whilst I love hand-painted nail art as much as the next beauty junkie, I'm also a huge fan of false nails. Why? Well, not only do you get length and a pretty pattern instantly, but they are also so easy to apply.
Elegant Touch is my go-to brand for the perfect almond-shaped false nail, and as an added bonus, it comes with some of the best drugstore nail glue. Known for its playfulness with nail designs — think House of Holland collection — Elegant Touch has created its own version of the chrome trend, which comes in four colours: Mermaid Mirror (pictured), a green and blue oil-slick type effect; Molton Madam, an iridescent pink and purple effect; Chrome Kisses, a pink holographic finish, and Holo Me, a dark purple holographic effect.
After applying the Mermaid Mirror nails, I stared at them for a good 12 minutes. And in the week I wore them, I received more compliments than ever, including from two lovely older ladies in M&S and from one of my close guy friends.
Although super cool and incredibly easy to apply, I have to admit that these nails were easily scratched. After about 15 minutes of wearing mine, they were already covered in tiny black marks, and I eventually had to take them off because most of the design had rubbed off. That being said, it's nothing a thick topcoat couldn't fix, and at £9, I can't really fault them!
The nails are available from Boots, and if you don't fancy sporting these for a pretty extra midweek mani, they'll be perfect for any upcoming Halloween parties.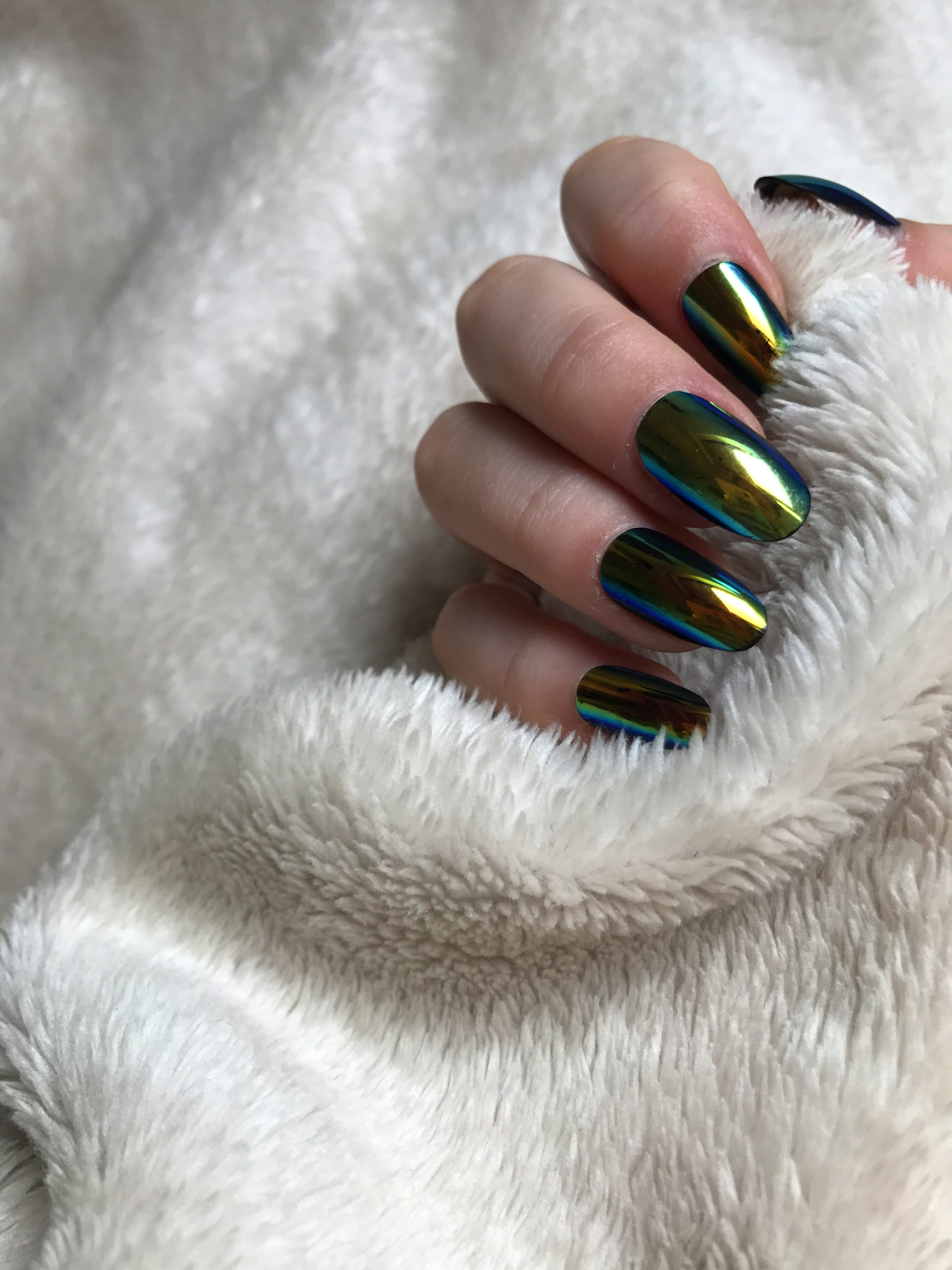 Image Source: POPSUGAR Photography / Tori Crowther