Elemis Launch Fragrance
Beauty Byte: Elemis Launches First Fragrance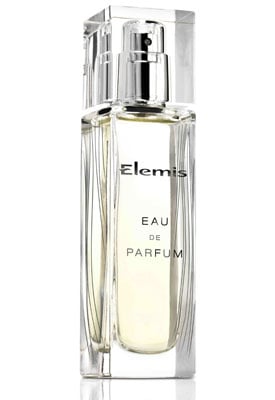 I'm a big fan of Elemis spa products, so I was excited to hear that for its 20th anniversary the company is launching its very first fragrance!
The scent – known simply as Elemis Eu du Parfum (£35) – goes on sale next month in Debenhams and has been made in Grasse, the famous town in Southern France known for supplying floral ingredients to some of the finest perfume houses. Apparently it was created by Noella Gabriel, Director of Product and Treatment Development for Elemis and her French perfumer.
I haven't managed to snag a sample yet, but the fragrance is said to be a fresh light floral scent with notes of of sweet grasses, patchouli, vetiver, and oak moss. This is a bit of a bold move for the company, who until now have been known only for their excellent spa products. They join French spa brand Caudalie, who also have their own scent. What do you think? Would you buy a fragrance from your favorite spa brand?
Photo courtesy of Elemis