Eliza Doolittle Is Max Factor's Latest Lady Love
Eliza Doolittle Is Max Factor's Latest Lady Love
English singer Eliza Doolittle has been pegged as the next spokesmodel for Max Factor. The cheerful and spunky gal will appear in the new Max Colour Effect Collection adverts alongside Marina & The Diamonds due out soon. Lucky Eliza joins the ranks of other celebrity models such as Carmen Electra, Gisele Bundchen and Marina Diamandis.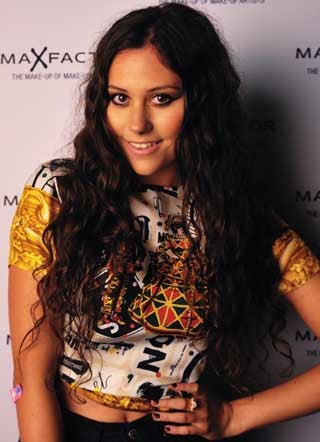 The ad campaign is called "Big Night Out" and is intended to inspire girls to use more colour in the makeup when they're going out on the town with their girlfriends.The ads will include the new range of shadows, cube lip glosses and mini nail varnishes.
Max Factor PR reveals that Eliza is, "so excited to be working with Max Factor. I love experimenting with my makeup and creating different looks using lots of colour – so this new range is perfect for me."
The new Max Colour Effect Collection ranges in price from £3.99 - £6.99 and includes 7 single eye shadows, 10 lip colour cubes, 2 trio eye shadows and 3 nail polishes which have been available online and in store from February.