Emma Watson Bangs at the 2018 Golden Globes
Emma Watson Brought Her Brand-New Baby Fringe to the 2018 Golden Globes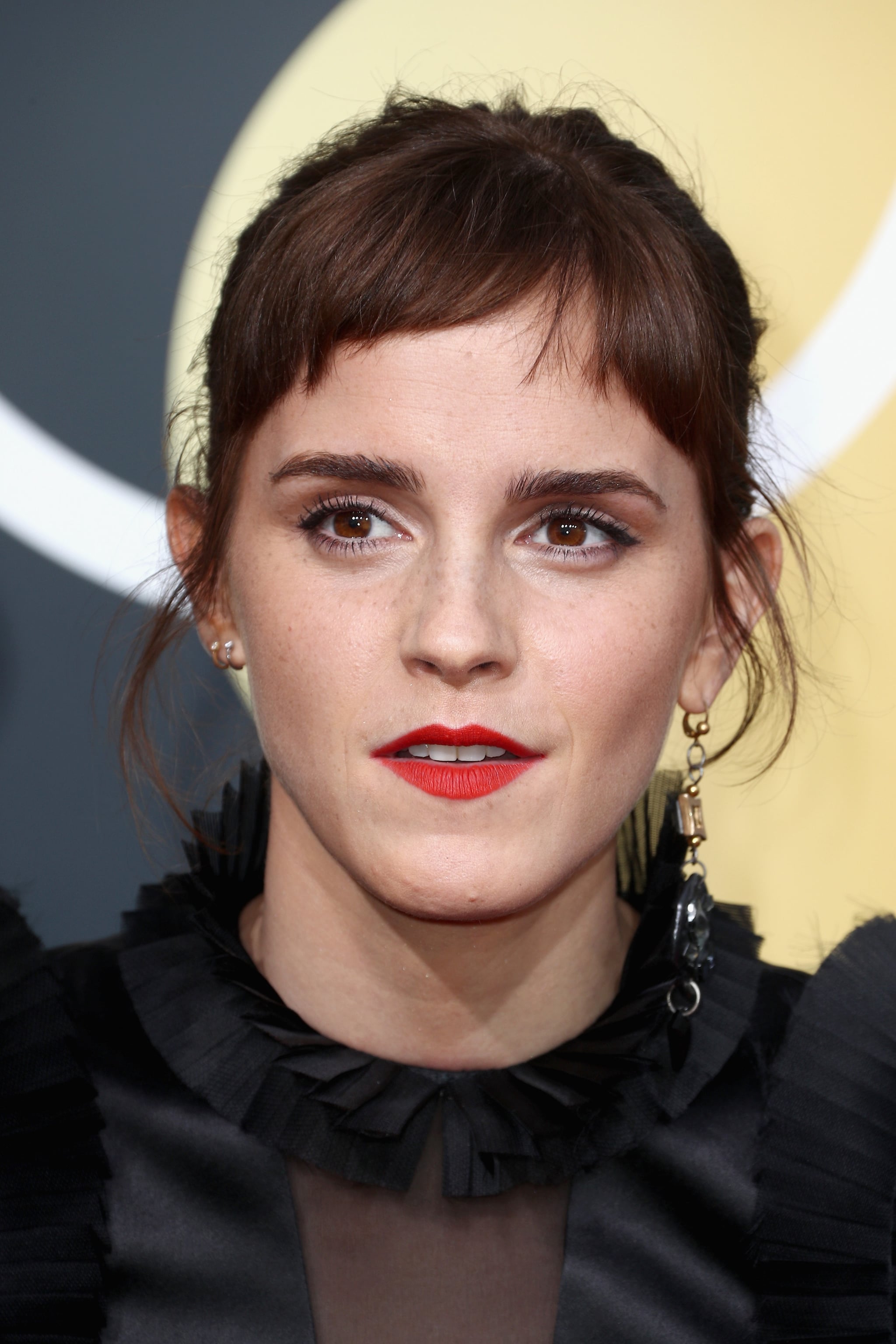 Emma Watson first caught our attention on the Golden Globes red carpet for bringing activist Marai Larasi as her date, both of them in black to support the women's protest against harassment in Hollywood. We fist pumped. (Yeah, women!) And then noticed — she also has a new fringe!
Not only did she get a fringe, but she got a really, really short one. Her bangs hit around the middle of her forehead and were worn swept over to the side. She rocked her hair back with some effortlessly chic wisps around her face. This style works for Emma, because it doesn't compete with her bold, brushed-up eyebrows. The rest of her makeup was simple, except for a classic matte, red lip.
So, do you love Emma's new haircut?