Eve Mendes at Dior Fashion Show haute courture, love or hate her look?
Love It or Hate It? Eva Mendes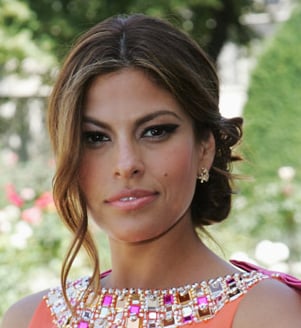 Eva Mendes went for Dolce Vita glamour at the Dior Spring/Summer 2009, Haute Couture, show in Paris on Monday. She has fantastic skin, and has really showed it off with an ultra-flattering, coral blush and subtle coral lips.
Eve's played up her eyes with a very dramatic, thick winged eyeliner look. But is her eye makeup too dark to be worn with the coral or does she look suitably elegant?