Excellent Enzyme Exfoliators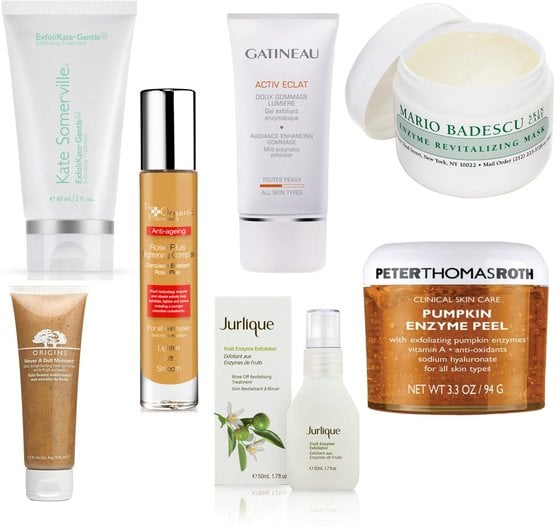 The best way to exfoliate the skin is by using a product that contains alpha hydroxy acids. However, since AHAs can be too harsh, especially for sensitive skin, products containing fruit enzymes (oftentimes you'll see papaya and pineapple) are a far more gentle and quite effective alternative, as they work to loosen and dissolve the top layer of dead skin cells.
I've just heard about this new Rose Plus Brightening Complex (£86.95) from the Organic Pharmacy that brightens, smooths, and lightens pigmentation. The key ingredient is the papaya proteolytic enzyme, which exfoliates. Plus, the array of fruit acids also help exfoliate, promote cell renewal, and stop the growth of dark spots — awesome, right? If you're interested in more products, click on the photos above! What's your favourite exfoliator?