Exclusive Interview With St Tropez Michelle Feeney. Celebrity Favourite Fake Tan. Expert Self Tanning Tips for Summer 2008
Exclusive Interview with St Tropez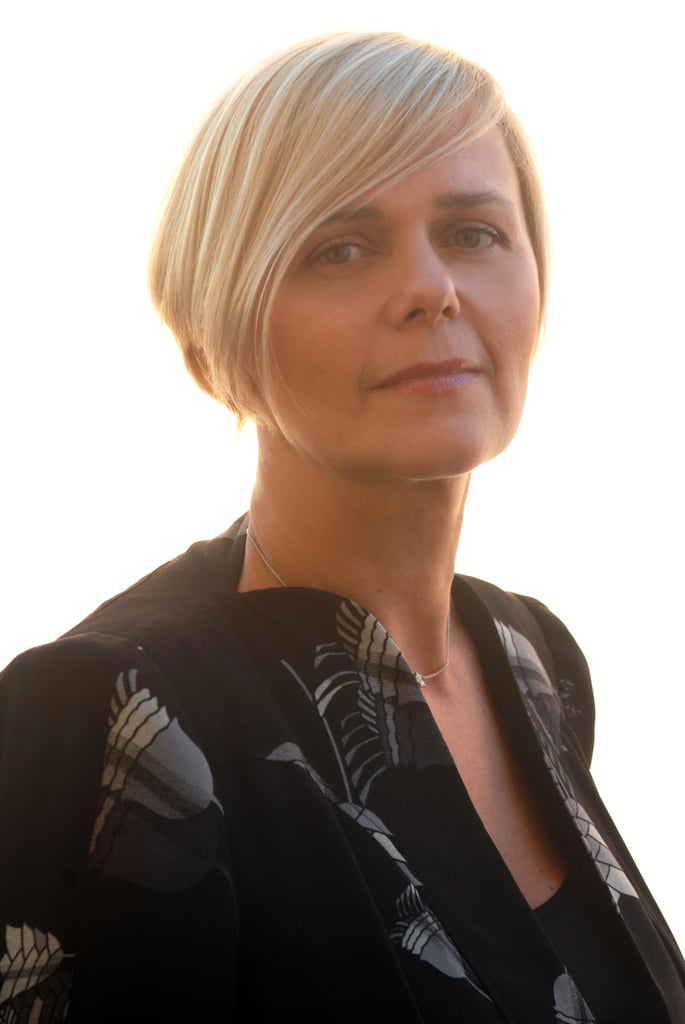 I know it's more fashionable to be pale, but come summer I can't help but want to be bronzed. As I'm trying to curb my unhealthy (and ageing) sunbathing habit, I think it's time to reach for the bottle.
Celebrity favourite fake tan, St Tropez, has just been nominated as a 'Brand to Watch' in the forthcoming Superbrands 2008/09 awards. St Tropez, was only the second fake tan I ever tried, (the first was a real cheapie and left me looking like a badly glazed piece of steak), and I became a real devotee, especially in my student years, when baring my legs all winter, was de rigueur.
This week, I spoke to Michelle Feeney, CEO of St Tropez, about why we're all faking it now. She shares her insider views on the pale versus tan debate, as well as expert tips on how to get a seamless, healthy glow:
Q: What is it about St Tropez, that makes it such a popular brand?
A: Firstly the brand has a great name - St.Tropez denotes sun, sea, glamour, prestige, and jet-set luxury. It was one of the first self tanning brands to offer high-performance professional products to use at home which did not leave you looking orange and streaky. St Tropez was also one of the first tanning brands to offer salon- professional treatments.
Q: Why do we all want to be sunkissed?
A: Coco Chanel made tanning in the sun fashionable in the 1930s and although culturally we go through trends in fashion (to be pale or tanned) it is still widely recognised that a tan makes a person look and feel better. Also the celebrities are big influencers when it come to the public wanting to look tanned. At St.Tropez we are aiming to make self tanning the fashionable way to tan for this century – it is safe, it makes you look and feel healthy, glamorous and look slimmer!
Just read more for Michelle's views on catwalk beauty trends and her expert tips on how to apply St Tropez:
Q: This Spring/Summer and Autumn/Winter, the catwalk models looked paler than ever before. Does this signal the death of the tan?
A: Catwalk fashion is pitched at a very high level and the models used are often 'unworldly' looking in appearance. The trends from the runway are influencers, but not definitive guides of 'what's hot'. In twenty years of working within the beauty industry I have never seen 'not being tanned' become a fashion that is widely adopted.
Q: What are your plans for St Tropez in 2009?
A: In 2009 we are launching a total rebrand. Following the shoot of the new image by Solve Sundsbo we are carrying through an upgrade to the brand, including new packaging, ten new products and an entire new approach to visual merchandizing. We recently launched a new counter concept in Liverpool, which has proved highly successful and we will be rolling out this concept in 2009.
In 2009 St.Tropez will define the 'self tan' category and elevate tanning to be a credible global beauty category. Tanning is the new make-up!
Q: What are your tips for a great looking fake tan?
A: For a lasting tan, exfoliate well prior to applying the product. Ensure that you use a moisturiser around the hair line, elbows, knees and wrists and blend the self-tan well into these areas. Wear latex gloves to ensure your hands look perfect. St Tropez must be left on the skin for four hours to allow the colour time to develop to it's optimum. Use St Tropez Body Moisturiser or Tan Intensifier to prolong your tan.