Exclusive! Jameela Jamil Shares Beauty Must Haves! 2010-08-05 00:30:59
Exclusive! Jameela Jamil Shares Beauty Must Haves!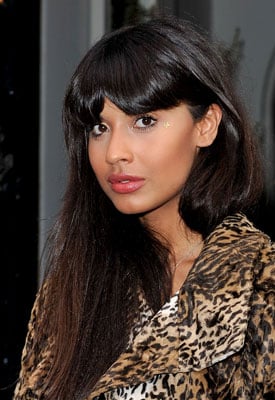 Last week, I ran in to Jameela Jamil at the opening of the Jacques Townhouse, the new hot London bar designed by Sophie Ellis-Bextor. She was so lovely!
I'm such a fan of her look, too. She always has impossibly perfect skin, which looks great with her long sultry fringe.
I managed to grab a few quick few minutes with Jameela that night to pick her brain for beauty secrets. I'm always curious to find out what products people have in their makeup bag. Quite often there are surprising gems and Jameela's round-up didn't disappoint.
Her first shout out was for Ciate Vamp Nail Polishes (£9). "I haven't had plain nails since I discovered it," she said.
She's also a huge fan of Bobbi Brown. "I love the Bobbi Brown Bronzer (£23.50) and the lipstick (£8.99). I love their gel eyeliner too." (One of my own personal favourites.)
For eyelashes, her top pick was Maybelline's new Falsies Black Mascara (£7.99). "The wand bends so you don't poke yourself in the eye! Brilliant!" she said.
Meanwhile, her essential for keeping that flawless complexion of hers, was Benefit's Boi-ing Concealer (£16.50). (Another fab beauty staple.)
So there you have it girls! The beauty secrets of one of TV's most sought after presenters.
Are you a fan of Jameela Jamil?
Click through below to buy more from Jameela's favourite beauty brands.