Exclusive! Lancôme and the 2010 Orange BAFTA Awards
This year marks the tenth anniversary between the Orange BAFTA Awards and Lancôme, and this year, I was lucky enough again to be invited to the Dorchester Hotel where they hosted a suite. Inside, I spoke with lead makeup artist Armand Beasley about his trend forecast for the show, I checked out some of the brand's newest launches, learnt a trick or two about applying false lashes, and got a lesson on how to create perfect brows (but more on that later)!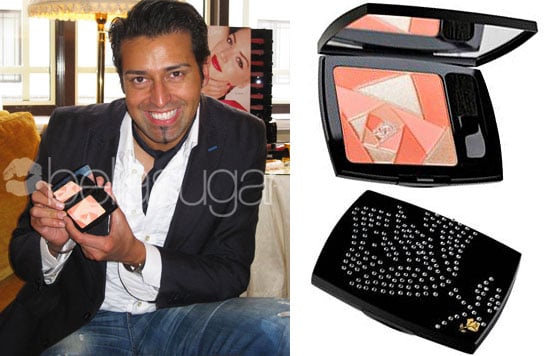 For now, one of the most exciting products available is a Swarovski encrusted BAFTA cheek palette (£45). There are only 100 compacts for sale at Selfridges in London, so if you like what you see, hurry up and act fast! Additionally, Lancôme is about to release six new Juicy Tubes (£10) that are not only made from natural ingredients, but they contain shea butter and honey for a smoother, less sticky effect. The polka-dot packaging is designed by Japanese artist Yayoi Kasuma — a fun collaboration that Lancôme is super excited about!
You can check out the other new launches planned for a March release in the gallery, but to find out about Armand's 2010 BAFTA beauty trend predictions, just read more.
What trends can we expect to see on the red carpet? Eyebrows will be big. I predict a 1940s look that is sharper than what we're seeing now. Think Lauren Bacall or Katharine Hepburn. You can also expect to see either red lips or nude lips for this year.
What advice do you give celebrities before big events? I tell them that if they plan to show a lot of skin that it's important to exfoliate.