Exclusive! Perfume Guru Roja Dove Talks Fragrance Trends
Roja Dove is one of the most respected 'noses' in the business. His perfumery The Roja Dove Haute Perfumerie is a go-to for any fragrance aficionado in search of a spectacular quality bespoke scent. Meanwhile, he regularly gives packed lectures on the art of perfume making (He's a professor of perfume and started out as the global ambassador for Guerlain fragrances.) Roja's latest project has been teaming with the Victoria and Albert Museum to create a limited-edition scent celebrating its forthcoming Ballet Russes exhibition. The scent and the exhibition launch in September. (Mark you diaries, ballet fans!)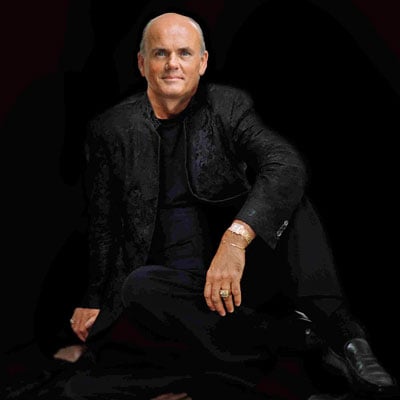 I managed to grab a few words with him last week to talk about all things fragrance. To find out what he said, just read more.
What are fragrances are you most excited about at the moment?: I love Eau de Jardins by Clarins (£27). It's bright and fresh, just like a Summer's morning. Paradis Paradis by Atelier Flou is another favourite. I think it's one of the most elegant feminine fragrances to have been launched in years. Finally, Quelques Fleurs Royale, by Houbigant (£63). It transports you to secret decadent places with its rich bouquet of jasmine, tuberose and rose.
What are the newest trends you've noticed in perfume making?: Oud is being used a lot. It started last year with Tom Ford, and now lots of companies are using it, even in mass fragrances, although it's more watered down. It's from the Middle East and made from agarwood. Purists call it 'Aoud' – it's very rich and rare. I've also noticed that there are lots more collections of fragrances. Dolce and Gabbana, Gucci, and Van Cleef & Arpels have all done this. It's about every person being able to find the right fragrance for them within a range of expressions.
What to you makes a great fragrance?: Originality. The market is glutted with fruity floral scents. I like it when more effort has gone in to the fragrance than the marketing and the creatives to promote it. Good quality perfume making is comeback back because people want more from their fragrances. There are a lot of small, very good perfumeries emerging. Blogs have helped this. There's a transparency about how perfumes are made and the provenance of their ingredients.
Tell me about the Ballet Russes fragrance: I've always been interested in Serge Diaghilev and the Ballet Russes. They were so influential on art and fashion at the time. Diaghilev was also a great perfume fan. He always had his drapes scented, wherever the company went. I've created a scent inspired by popular ingredients at the time.
Photo courtesy of Roja Dove