Expert Beauty Tips To Stop Hair Looking Frizzy and Make It Shiny and Healthy
A Quick Tip To Banish Frizz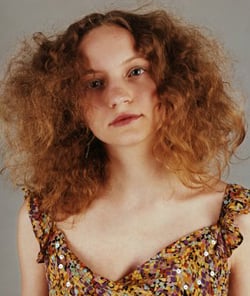 Dry, damaged and downright frizzy hair is one of the perils of all the rain and moisture in the air this winter. Plus over styling and blow drying can also lead to your style looking fluffier than usual. As I have naturally wavy hair, I'm very prone to frizz so have been seeking out some insider tricks for gorgeously glossy locks.
Frizzy hair not only looks unhealthy, it can make you look older too. As well as having regular trims, using a good conditioner and avoiding too much heat styling, there are a few beauty editor secrets for keeping your barnet looking shampoo-ad shiny. For some easy tips to try at home, just read more.
It sounds too simple to be true, but water temperature can help dry hair look healthier. When washing your hair have the water on a warm to hot level to help the shampoo and conditioner be absorbed into the hair and scalp. Then blast hair with ice cold water for the final rinse to close the cuticles and make it look shinier.
Use a deep conditioning hair mask, such as Umberto Giannini Indulgent Beauty Moisture Mask (£4.99). With the mask on your hair pile it on top of your head and wrap the whole thing in cling film, before covering with a hot towel. This helps the treatment to penetrate deeper into the hair. Leave on for 10-15 minutes before rinsing.
If you have dark hair or medium coloured hair that's not been coloured, use olive oil as a super moisturising hair mask. Apply after shampooing to the mid lengths and ends of the hair and leave on for a few minutes. Be sure to rinse thoroughly and avoid completely if you have pale or coloured hair, as it may stain your locks.
Use a finishing cream to smooth down the hair after styling. This won't repair your hair but it will give the appearance of a silkier do. Try John Frieda Frizz Ease Secret Agent (£4.47).