Expert Makeup Artist Tips from Backstage London Fashion Week for Bigger Eyes. Easy Tricks To Open Up the Eyes.
A Quick Tip For Bigger Eyes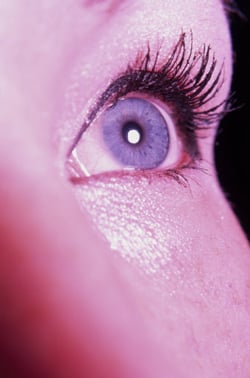 Big clear eyes are a beauty must-have no matter what trends you're following this season. While there's not much you can do to change your actual eye shape, there are lots of easy makeup artist tricks to create the illusion of huge peepers.
I spoke with make-up artist Becca Harrison, who works for Vogue, The Guardian, The Independent and Elle, as well as creating runway beauty looks this season backstage at London Fashion Week. She suggests following these easy backstage tricks for making your eyes look Disney heroine huge:
"If you're tired then avoid dark colours on the eyes" suggests Becca. "Instead go for creamy neutrals and pale shades to make your eyes sparkle."
Becca recommends applying just a little sparkly gold or white eyeshadow. "Used subtly on the inner and outer corners, it will really open up the eyes."
Finally applying mascara professionally will make all the difference. Becca says "Try sweeping your mascara out to the side of your lashes, instead of just upwards. This is a great backstage trick to make your eyes appear enormous.