Eyebrow Transplants Hit UK In Bid To get Catwalk Bold Brows Like Agyness Deyn amd Hilary Rhoda
Eyebrows Transplants Hit UK As Bold Brows Trend Continues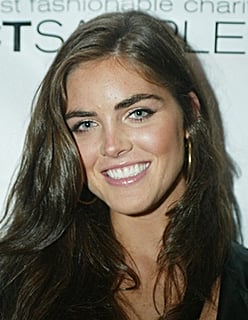 As the trend for perfectly shaped bold brows continues, it seems that all the new brow kits out there just aren't enough for some of us. With models du jour Hilary Rhoda and Agyness Deyn sporting strong, bold and even a little bushy brows, it's no wonder that us mere mortals feel the need for some extra help in the brow department.
However, now it's been revealed that eyebrow transplants, previously carried out only in the US, are now available here. Apparently the operation takes several hours and costs around £2,000. The procedure sounds eye wateringly painful, I know I always cry when I'm just getting mine plucked! For what actually happens during an eyebrow transplant, just read more.
During the procedure, hair is shaved from the back of the head and the follicles are extracted to become eyebrows. Then the doctor makes tiny incisions to create the new eyebrow shape. The holes are angled to indicate the direction the hair should grow. Individual hairs are then planted, follicle by follicle, into the holes. Up to 350 are needed for each brow. Apparently, over the next month most of the hair will fall out, but they should regrow from the newly implanted follicle around two months later. A word of warning though, because the hair is taken from the head it grows much faster than normal eyebrows and therefore may need trimming weekly, if not more often.
Dr Greg Williams from the British Association of Aesthetic Plastic Surgeons told the Daily Mail: "It is a treatment that was originally for burn victims and those with thinning eyebrows. People might bring in pictures of how they used to look - or of celebrities that have particularly good eyebrows."
Is this going too far in the pursuit to look like Agyness or is it something you'd consider having done?
Source