Fashion Companies That Made Beauty Products in 2008
Biggest Headlines of 2008: Fashion and Beauty Collaborations
I love it when fashion meets beauty, and this year, five special fashion houses created beauty products to complement their designs. I'm most excited about Rock and Republic who have launched their very own hip makeup line. MAC, another cosmetics company that is always collaborating, hooked up with Esteban Cortazar from Emanuel Ungaro on a 14-item collection inspired by their Autumn 2008 fashion show.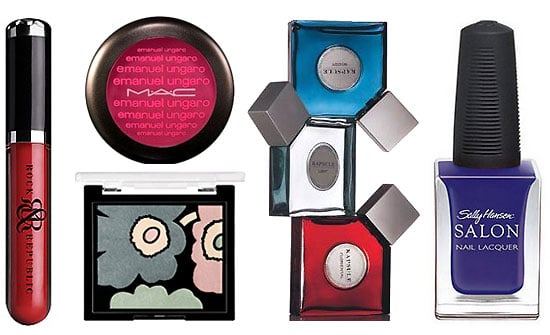 Textile and clothing designer Marimekko developed two funky eyeshadow quads for Avon at a (finally) reasonable price (£8). Next, Karl Lagerfeld of Chanel released a trio of unisex fragrances called Kapsule to suit any of your moods throughout the day. Last but not least, the hip and happy clothing and home designer Tracy Reese (I met her once last year and loved her) co-created a collection of nail polishes with Sally Hansen. I especially love this bright blue color to give any outfit a bit of edge.
Which beauty and fashion labels would you like to see join forces in 2009?