Fearne Cotton Talks Hair and Her Secret Nail Project for Autumn!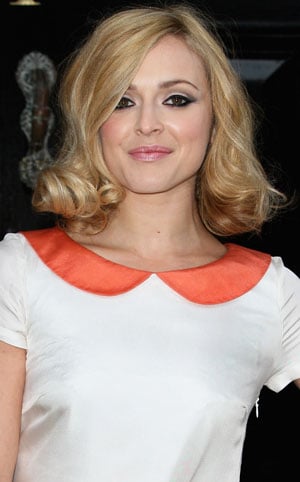 On Monday afternoon, FabSugarUK caught up with Fearne Cotton at the launch of her latest collection for Very in London where she not only debuted a cute white and coral dress that she created, but where she also spoke about her inspiration for the range.
Besides gabbing about clothes, lucky FabSugarUK also got to learn a bit about her brand-new shorter hairdo (which her mum describes as "so Marilyn") that she was donning styled by hairdresser Lyndell Mansfield.
To find out all about what Fearne had to say about her hair, and her top secret nail project that's in the works for September, just read more.
You always have cool nails and cute manicures. Are there any colours or brands that you particularly like? My separates for Boots just went into store last week so we've extended the nail varnish range by about 8 colours, which is brilliant! I change my nails all the time, as I end up picking it off on the radio. I try and change the colour and try new ones. I use so many different brands; OPI, Chanel, my own from Boots, etc.
I'm quite enjoying those transfers that you can use where you just foil the nail over with leopard print or whatever. I'm actually hoping to bring out (it's kind of a top secret), some transfers this Christmas for my new Autumn range that will come out in September. We're working on ideas and that's something I really wanna push because I love them. If you get a good one, they're so easy to use and they're brilliant. Also, Minx nails are really good too.
Why did you decide to cut your hair? Because I'm so bored of myself all the time! It was on a whim. I was with Lyndell (Mansfield), who is my hairstylist, and we were doing a shoot for Very, so I wanted to do something a bit more dramatic. We were like, lets just cut it off! So she chopped it and then I saw all this hair fall on the floor! I had it really sleek and straight. She cuts Jessie J's hair as well, so if anybody is going to cut me a bob it's this lady! It's really liberating – I can feel my neck! I am absolutely loving it.