Fenty Beauty Eclipse 2-in-1 Glitter Release Eyeliner Review
I Tried the New Fenty Beauty Glitter Release Eyeliner, and It's So Sparkly, I Want to Cry
As POPSUGAR editors, we independently select and write about stuff we love and think you'll like too. POPSUGAR has affiliate and advertising partnerships so we get revenue from sharing this content and from your purchase.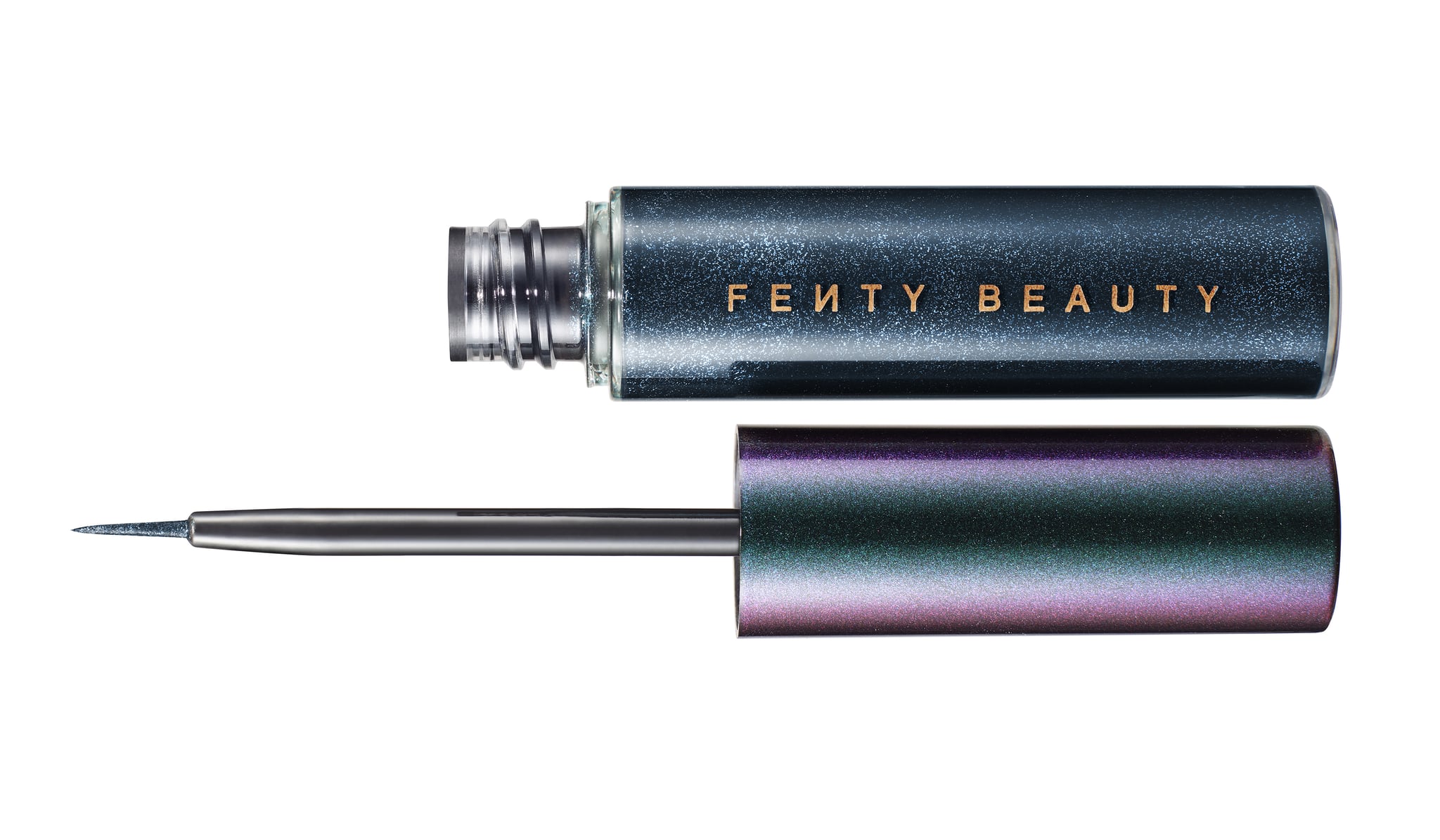 When Rihanna's first round of Fenty Beauty products came out, I was thoroughly impressed with the line. I was thrilled by how inclusive the collection was for all skin tones and that everything is cruelty-free. Then Bad Gal RiRi, goddess of everything she touches, came out with her Galaxy holiday collection. I freaked. The jewel-toned palette and holographic lip glosses made my makeup junkie heart skip a beat, but it was the Eclipse 2-in-1 Glitter Release Eyeliner (£17) that I was truly pumped to try.
This isn't any ordinary eyeliner. The liquid formula goes on metallic, but you can rub it when it dries to make it super glittery. There are three colours to choose from, and I went for Alien Bae, a blue-black metallic shade. The thin, paintbrush-like tip is easy to control. The formula itself is thick and opaque, so a few swipes is all you need to get the desired effect. Check out how it looks on me below before I rubbed it to release all the sparkles.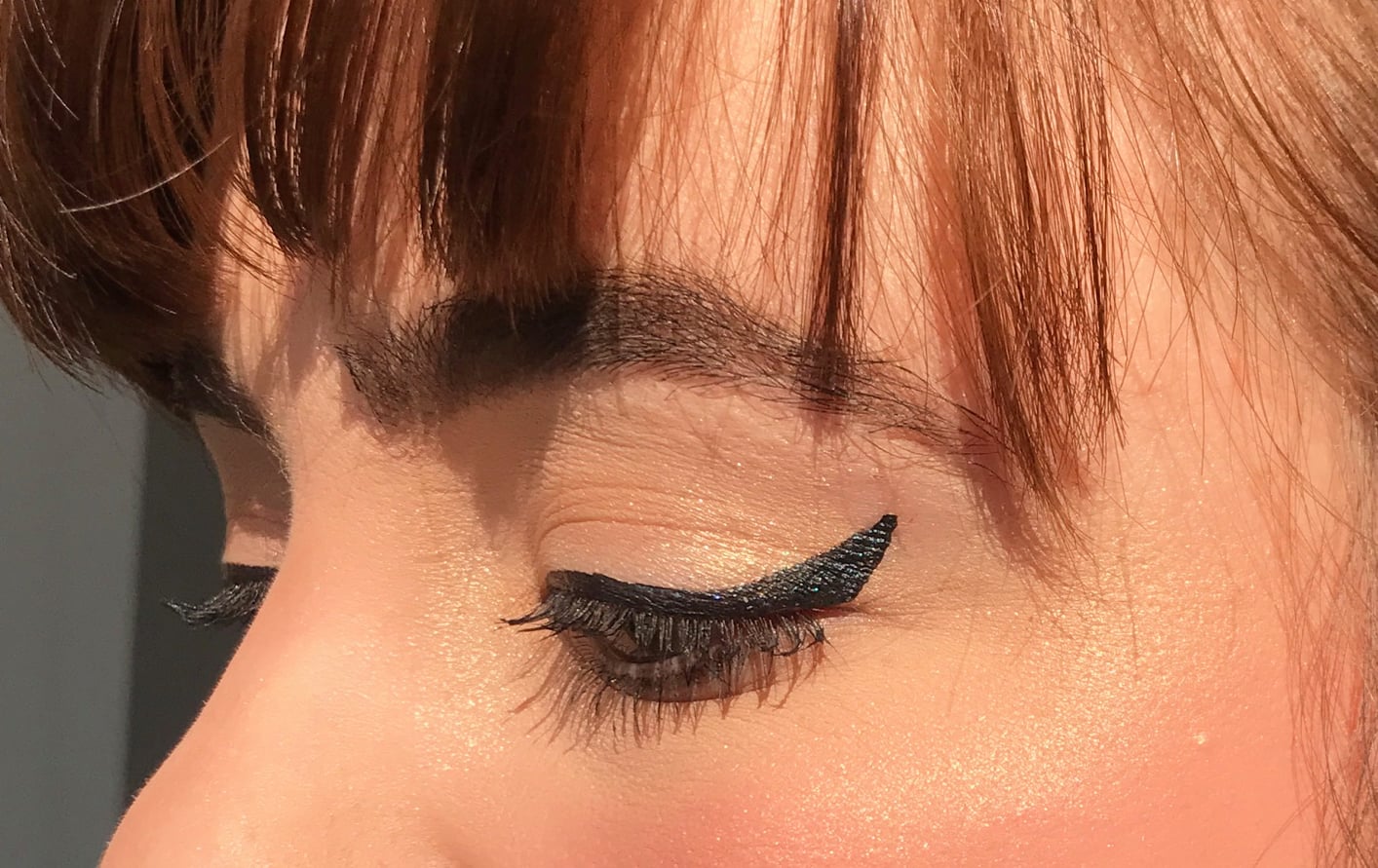 I would wear this product regularly for sure. I love that the smoky navy colour is shimmery but still work-appropriate. Then came the fun part — I added some more eyeliner for a dramatic look and waited for it to dry. Once it wasn't wet, I took an angle brush and lightly rubbed the eyeliner. You have to be careful not to rub too hard, otherwise it will come off. The results were dazzling. The formula totally transformed into a glittery finish perfect for going out. As you move, the light catches all the shine.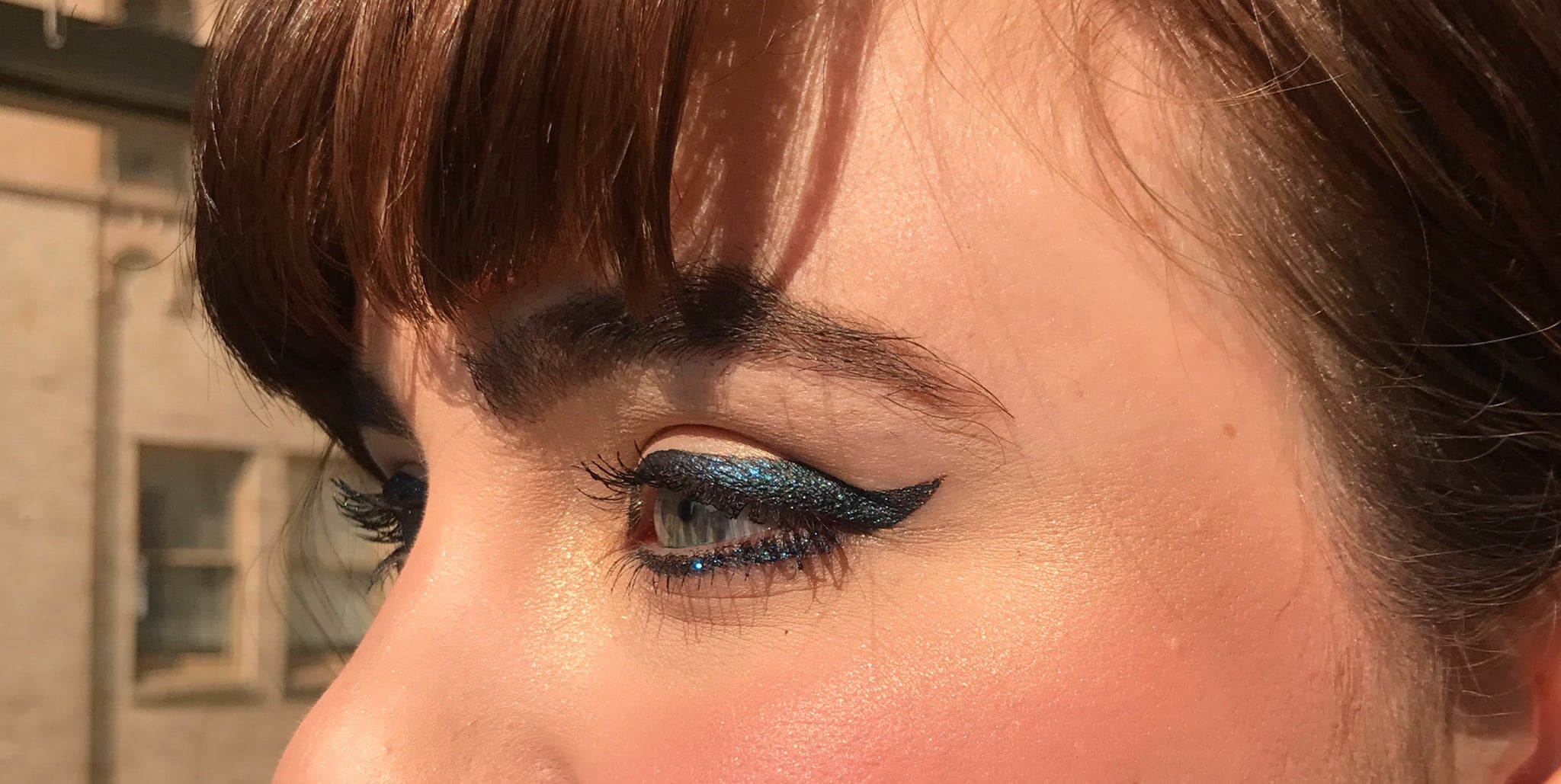 If you love a good glisten as much as I do, I highly recommend this stuff. Even though I'm rocking a dramatic cat eye in these photos, you can create a thin, subtle line as well; it's so versatile. It's like having two different products in one little bottle. With lots of parties coming up, I know this eyeliner will be my go-to. Buy it while you can; everyone is trying to get their hands on these Rihanna goodies.
Image Source: POPSUGAR Photography / Krista Jones