Fenty Lip Stunna and MAC Charlotte Olympia Nail Lacquer
Fenty Lip Stunna Looks a Lot Like This MAC Product — but They're Totally Different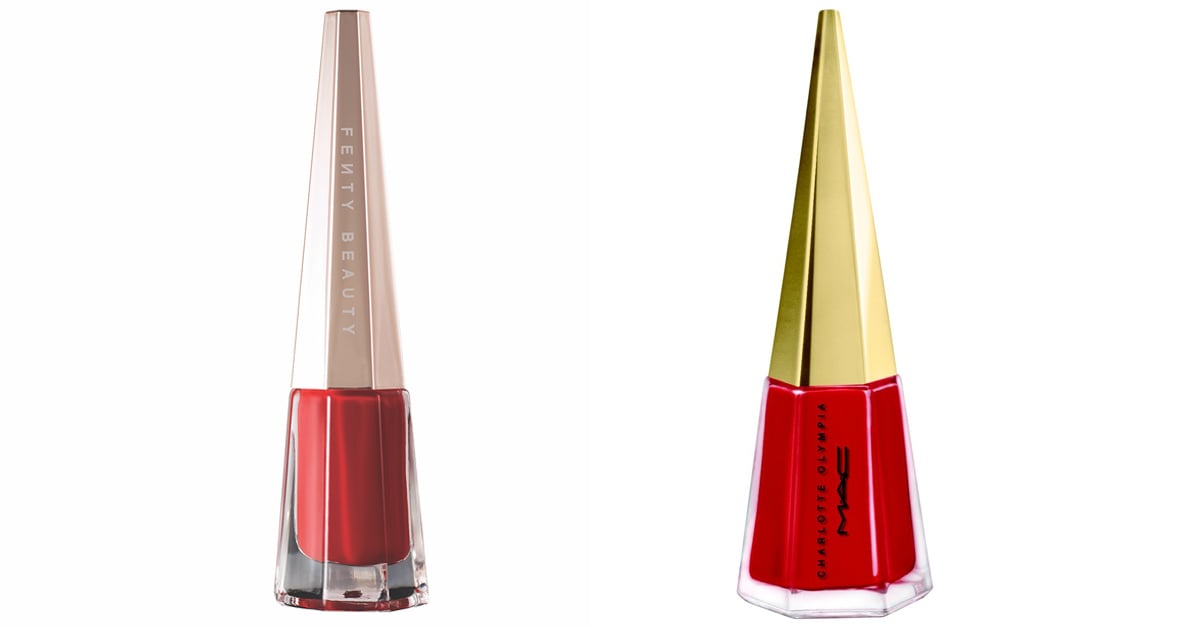 When Rihanna announced that Fenty Beauty would release a red-hot "make out-proof" lipstick, we damn near lost all bodily functions. Upon seeing the triangular-packaged Lip Stunna, a few POPSUGAR editors thought the tube's pointed cap reminded them of Christian Louboutin's ubiquitous nail lacquer. Now, we're reminded of another product — the MAC x Charlotte Olympia Studio Nail Lacquer in To Have or Have Not.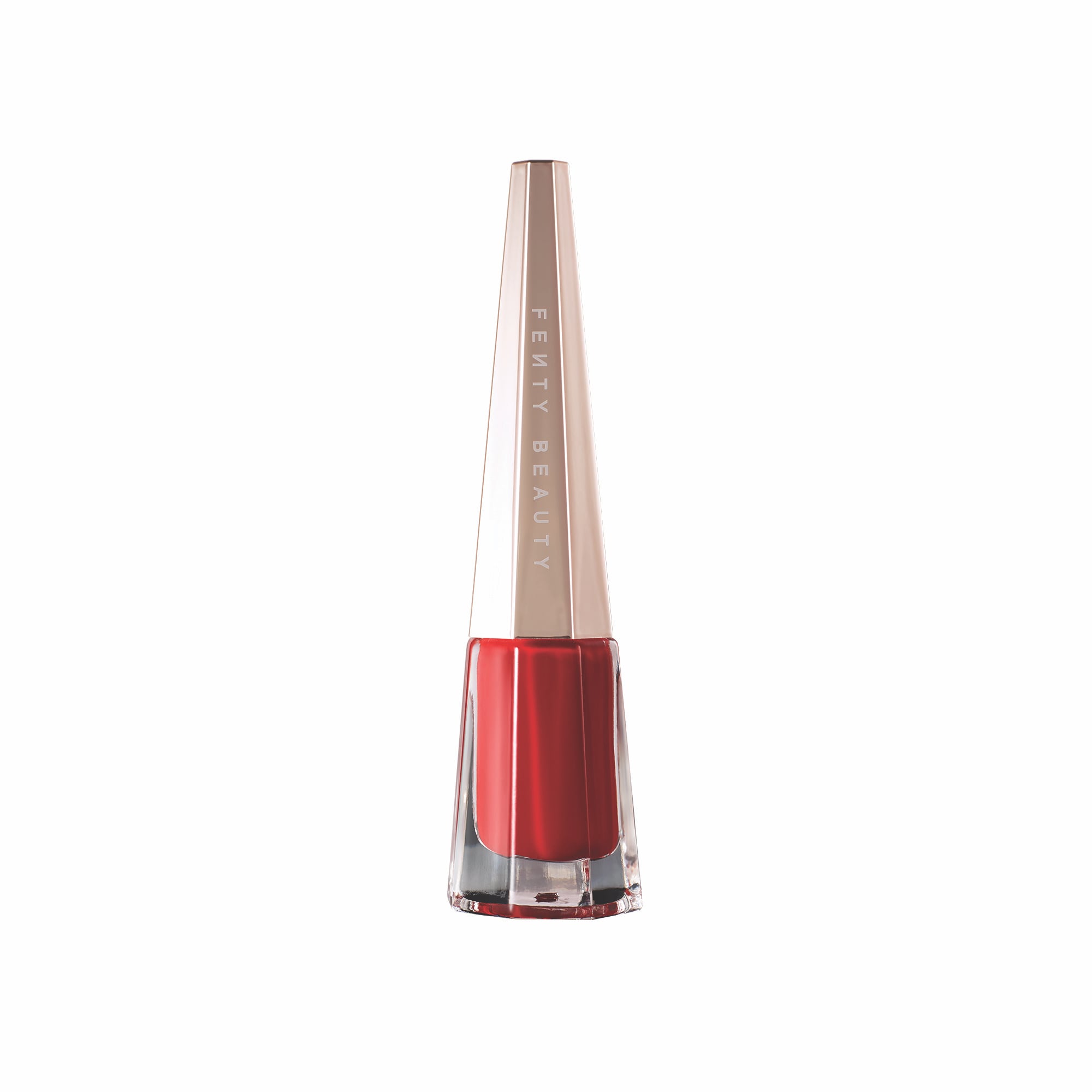 That limited-edition polish came out in March of 2016, and was inspired by the British designer's whimsical accessories (such as this beyond-adorable Halloween collection) and Old Hollywood screen sirens.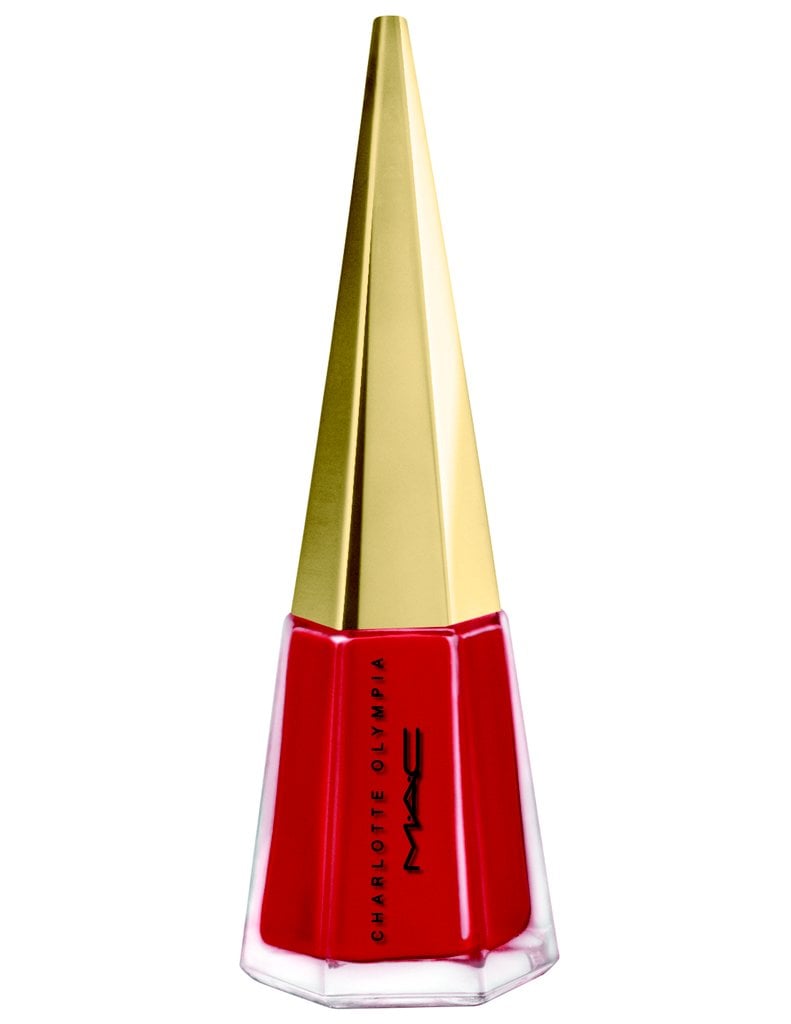 As you can see, that polish was adorable, and we shed a single tear for this discontinued, but glamorous, product. It featured a sharply pointed gold cap, and the octogonal bottle had sharp ridges on each point. Lip Stunna looks similar, but is decidedly more slender, and its cap is silver, not gold.
In makeup as well as life, it's what's inside that counts, and the two products could not be more different. Obviously, one is a polish and the other is a lipstick — the brands clearly made these offerings to accomplish two very different beauty goals. Secondly, even though both are red, the colour of MAC is more fire engine than the deep, sultry crimson of Fenty.
Either way, it's undeniable that both products are absolutely gorgeous — and there's enough room in the beauty world for both of them.