Fenty Replacing a Fan's Stolen Beauty Products
Fenty Replaced a Fan's Stolen Makeup, and Rihanna Is Truly a Fairy Godmother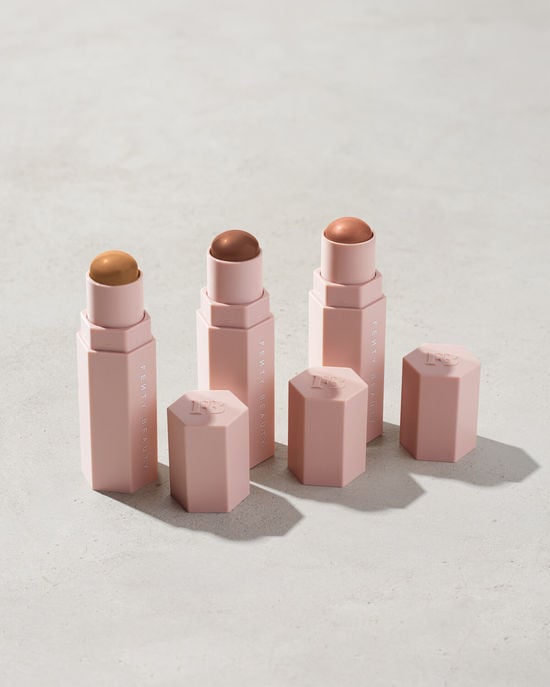 The following story might sound too good to be true to anyone who has ever wasted an hour waiting on the phone for a customer service rep. But it did indeed happen, so strap in! This tale starts like a tragedy, but hold on for an O. Henry-esque twist of glorious proportions.
It's probably safe to say that a woman named Chiara who has the Twitter handle OnlyIfForRih is a pretty big Rihanna fan. Unfortunately, while travelling through New Zealand, Chiara's possessions were stolen — including all of her Fenty. Once I lost my grandmother's heirloom ring at a Waffle House, and I think I'd rather relive that experience than come home to find my Match Stix snatched.
All my Fenty Beauty as well 😓

— Chiara🌹 (@OnlyIfForRih) March 25, 2018
Luckily, Fenty customer service stepped in to save the day. The team reached out to Chiara and offered to replace her stash.
We're so sorry to hear! We're happy to help you replace those Fenty Beauty goodies ❤️
Send us a DM! https://t.co/d8gym5qPCD

— FENTY BEAUTY (@fentybeauty) March 26, 2018
Since Rihanna released Fenty, she's been considered the fairy godmother of our makeup dreams. And now, she literally is one. It's a modern-day fairy tale!
Now THAT is customer service!

— ReginA phalangE (@pusherlovegurl) March 26, 2018
fenty treats their customers better than most boyfriends do their girlfriends https://t.co/DVwt92QIpX

— so, here's the thing (@femmatcha) March 27, 2018
the chick-fil-a of cosmetics https://t.co/n25v4jyW8T

— love, travis 🦋 (@watchxlearn) March 26, 2018
I promise not to reach out to Rihanna saying my Lip Stunna got stolen when really I just used the whole damn thing. But at least we know she's looking out for all of us.