Find the Best Sun Cream For Your Skin Type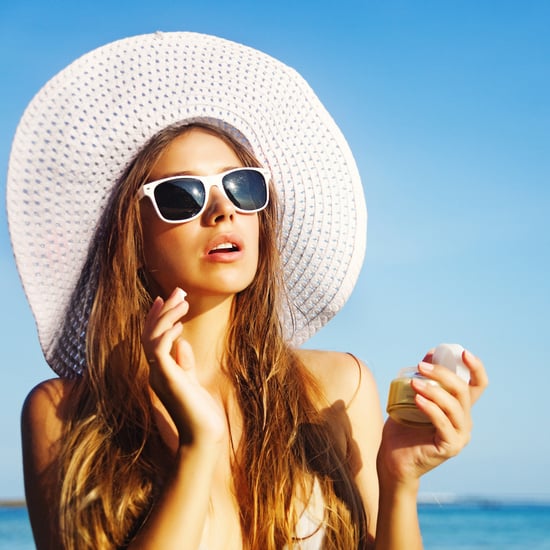 We all know how important SPF is for preventing not only skin cancer and sunburn, but also the photodamage that causes signs of ageing in your skin. No matter what season it is, sunscreen is a vital step in your daily skin care regimen, and even more important when you're out in hot weather this Summer. To find out what sunscreens are best for your skin type, keep reading.
Why You Need It: Sun protection products block UV rays from penetrating your skin. This helps prevent skin cancer and even signs of ageing, including dark spots, change in texture, and fine lines and wrinkles. Every day our skin is exposed to UV radiation — even on a cloudy day — which is why an SPF should be an essential part of your morning skin care routine, not just something you use on holiday. For best results, here's what you should look for in finding the right formula for your skin type.
For Oily Skin: Go with an oil-free option, like Murad Oil-Free Sunscreen Broad Spectrum SPF 30 (£27), which also comes in larger sizes for use all over. Physical sunblock ingredients (such as titanium dioxide and zinc oxide) can usually make a formula more thick, so your best bet might be to opt for chemical sunscreens that use avobenzone and oxybenzone with a lightweight consistency. Many of the lighter formulas must be shaken and can even help mattify your complexion, like Coola Suncare SPF 30 Cucumber Matte Finish Sunblock (£30). For your body, also try Lancaster Sun Beauty Oil-Free Milky Spray (£22).
For Combination Skin: If you're worried about a greasy-looking T-zone, opt for a facial sunscreen for oily skin types. Otherwise, finding your optimal sunscreen can come down to the consistency you prefer. Newer formulations now have a more transparent application, as opposed to the traditional white film that sunblock has been associated with. For application all over the body, try one of the light mist sprays, like Nivea Sun SPF30 Protect & Refresh Mist (£7).
For Dry Skin: Look for creamy formulations with added moisturising ingredients like glycerin and ceramides to protect your skin. Try Elizabeth Arden Ceramide Lift & Firm Moisture Cream SPF 30 (£56) for your face. On your body, pick a rich cream that'll keep skin hydrated as well as protect (it's worth the time spent rubbing it in). St. Tropez SPF 30 Body With Tan Enhancer (£27) will keep skin deeply moisturised and help a tan to develop deeper and last longer.
— Additional reporting by Gemma Cartwright