Find The Perfect Fragrance For You
Your Go-to Guide For Finding Your Signature Scent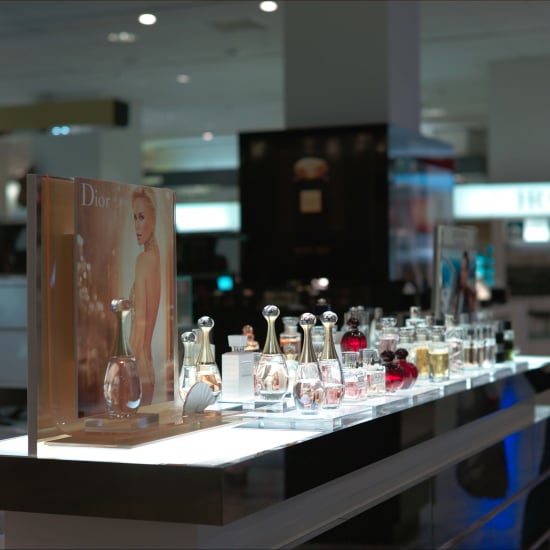 Finding your signature scent can be like finding the perfect mate. And if you hit it right, your signature scent can be a part of your life forever. Renee Bukowski, senior development nanager at Tru Fragrance, notes that picking your perfume complement can be a daunting task. "It's something a woman will wear on a daily basis and maybe even for the rest of her life," she says. But her tips for finding your ideal scent will help you navigate the department-store counter with ease.
Keep your personality in mind:
"You want the fragrance you choose to perfectly capture your essence and smell amazing to everyone around you," Bukowski says. "Your persona, including your style, fashion profile, and things you like to do, can help determine what scent best fits your personality." So if you're looking for a feminine fragrance and are a romantic at heart, then reach for something with floral notes. Anything frilly make your stomach turn? Look for something with notes that skew cleaner.
Get it on:
Sniffing from the bottle or a perfume tester strip won't suffice, nor will merely admiring it on another person. "In searching for that signature scent, be sure to smell it on your own skin, as it could smell differently on you than someone else," Bukowski notes.
Get more tips when you keep reading.
Let it develop:
The best way to see if a scent smells good on you is to test it out in a bunch of different environments. "I recommend finding a sample and testing it to see how it evolves throughout the day," Bukowski says. So take your fragrance for a walk. Wear it all day, from department store to the sidewalk and back home. See how it smells in other environments to make sure this is a fragrance you'll want to stick with.
Take your time:
By now you may be telling yourself, "This is going to take me a while." And it should! Finding your signature scent isn't something to rush through. Bukowski recommends allowing other people to be your nose too. "Be open to feedback and suggestions; see what your friends recommend!" Your signature will find you eventually.