Floris Relaunch 1926 Fragrance in Honour of Diamond Jubilee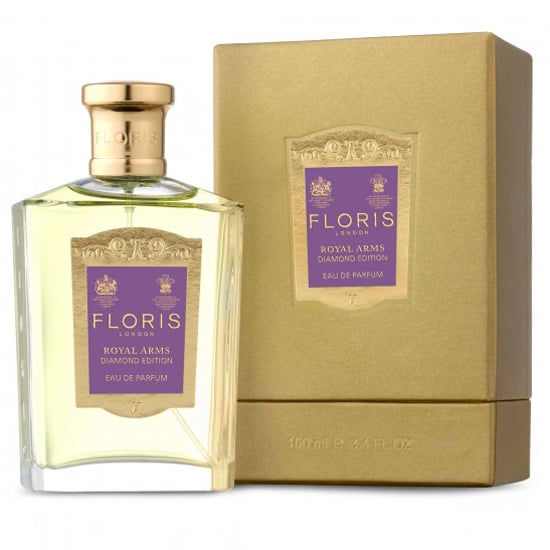 This week in London, Floris released its Royal Arms Diamond Edition to celebrate the Queen's Diamond Jubilee. The scent is an update of the vintage fragrance Royal Arms, which was created in 1926 to celebrate Elizabeth II's birth. The British brand has been creating perfumes since 1730, and stored the original recipe in a hand-written book in the family's Jermyn Street Shop. The 2012 eau de parfum has the queen of flowers, rose at its heart, along with other floral notes like jasmine, violet and iris. The EDP went on sale this week at £99 for 100ml.
In addition to this edition, a perfume strength version will be decanted into six antique crystal bottles, which will be dressed with a white diamond on a gold chain. Floris is the only perfumer to hold a Royal Warrant from Her Majesty, and plans to present one of these special editions to the Queen. A second bottle will be auctioned for charity, a third will stay in the shop's museum, and the rest will go on sale for £15,000 each with one on display at John Lewis' Oxford Street store. Would you fancy wearing the same aroma as the Queen?