Fragrance Review: Origins Ginger Essence
Have you ever fallen truly, madly and deeply in love with a fragrance? I have a slew of secret weapon scents up my sleeve for various occasions like when I want a guy to notice me, when I want to feel irresistible and when I'm in the mood for some carefree, me time. So when I discovered Ginger Essence from Origins, a fragrance that actually warms your skin, I just had to have it, and I've been wearing it everyday since. What can I say —  when I fall, I fall hard.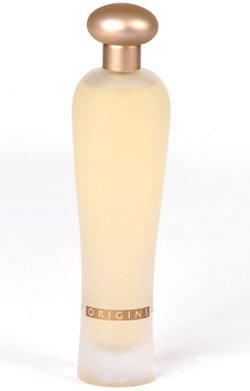 This perfectly light, sweet and delicious scent, yes, I said delicious because it's so refreshing, if it were a cocktail, I'd be inclined to drink it, is made from ginger, bergamot, lemon, lime, orange, grapefruit, nutmeg, cardamom, clove bud, coriander, violet, jasmine, amber, vanilla and sandalwood. It has a citrusy top note, a warm and spicy heart and an ever so slightly sensual finish that leaves you wanting more.
It's actually intended to be worn all over as a body spray, and is so crisp, that I like it best for the warmer, Summer months. The only drawback is that because it's so light, it doesn't last terribly long. Since it comes in two sizes (£25 for 50ml and £34 for 100ml), I recommend springing for the larger bottle as you'll likely want to reapply a couple of times throughout the day. What's your favourite Summer scent?