Georgia Jagger and Jerry Hall Launch Skincare at Selfridges
What is it with models and skincare lines? First Cindy Crawford launches her own skincare range. Then Gisele jumps in with an skincare ethical line. Now Georgia Jagger and Jerry Hall have stepped in to the frey. Yesterday the mother-daughter duo unveiled their latest collaboration with Invisible Zinc, an Australian skincare line at Selfridges. Check it out!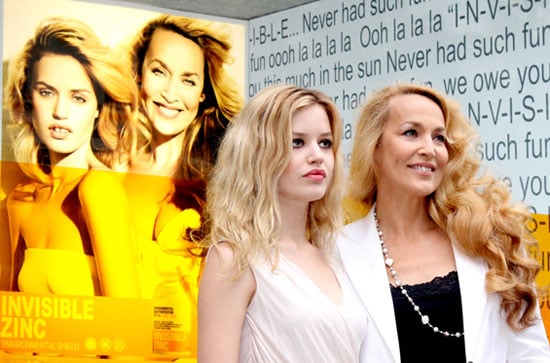 Georgia and Jerry have teamed with the brand to promote its range of skincare products that specialise in giving complete protection from environmental and sun damage using zinc oxide. The range includes face cream, tinted cheek balm and serum roller pens (for targeting specific areas) among a host of other goodies and is being sold exclusively at Selfridges (£23-27). Invisible Zinc already has a formidable reputation in Australia so it's exciting that it's hitting UK shores. I'll be experimenting with the range over the next week, so watch this space! Are you interested in Invisible Zinc?
Photo courtesy of Selfridges