Geri Halliwell with twisted bun hair do, and how to get the look, at BellaSugar UK
Hair How-To: Geri Halliwell's Twist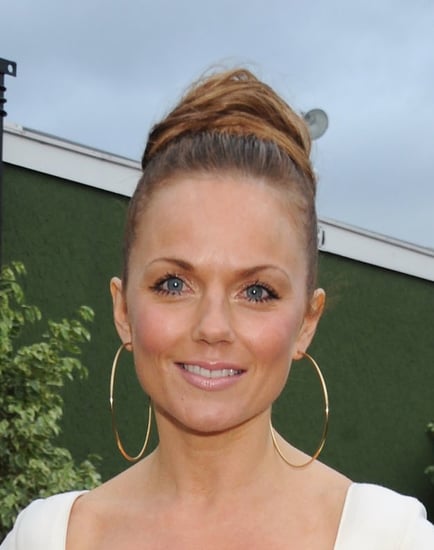 I was always one of the wear-long-hair-down brigade, and hated seeing girls with scrappy ponytails or messy buns. What was the point of having long hair, I reasoned, if you were always going to wear it up?
Well, that is a classic case of hair today, gone tomorrow.
This season, I'm really liking the bevy of celebrity beauties who've been sporting pretty and quirky up dos. Geri Halliwell is one of them, I love her retro, slightly kooky, 60s 'do.
Here's an easy how to:
Scrape hair back into a high ponytail, using a wide-tooth comb. Fasten with a bobble that's the same shade as your hair.
Next, twist hair around in a loose bun. Use the right index finger to act as the 'pivot', so hold the bobble and twist the hair around that finger, using your left hand. Pretend you're winding wool around a spindle!
Tuck the very ends under the twist, and pin using hair grips.
If you have very long or thick hair, add more hair grips to secure the 'do. Then spritz with a firm hold hairspray, such as Andrew Collinge Long Lasting Hairspray, (£3.99).
This style looks chic with a Grecian-inspired dress or bold gold jewellery. Its also great for adding height if you're petite.