Get Rid of Hair Static, STAT!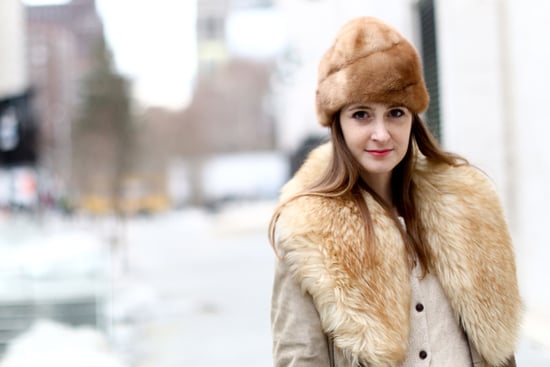 While we're worried about damage to our hair year round, your hair needs extra attention in the Winter, because the cold, dry air zaps your hair of any moisture. With this being the season of the sleek blowdries and static hair, we chatted with Jenny Balding, a Cutler/Redken styling and grooming expert, on how to keep your hair healthy and protected — even with your hot tools in the on position. Don't let your hair dryer or flat iron dehydrate your already parched locks, follow these tips to keep your hair looking top-notch right through to March.
POPSUGAR: What is the worse-case scenario with heat damage?
Jenny Balding: The worst-case scenario is that you hair will weaken so much from heat damage that it will break off. Gently does it with heated appliances, and always use a product to protect your hair from hair damage.
PS: We know hair needs added protection with heat styling, but how can you protect finer hair without making it look greasy?
JB: With fine-textured hair, it is really important to still protect your hair by using conditioner after you shampoo, but to avoid it feeling heavy or oily at the roots, keep the conditioner to ends only.
PS: Is there anything you can do to rectify heat damage once it have it?
JB: It's best to get the worst cut off, and then get regular trims. Use a deep nourishing mask once a week to try [to] repair any leftover damage.
PS: What ingredients should we be looking for in heat protectants to minimise the damage?
JB: Silicone is the main ingredient to look for, as it will smooth and protect your hair from burning.
PS: How can we actually get rid of static midday?
JB: To really get rid of static, use a small amount of light moisturising product, like a finishing cream, and rub into your palms and lightly smooth over your hair. This will work for all textures of hair and will work instantly.
PS: And what if it's my brush that's giving it to me? Any tips?
JB: Try using a natural boar-bristle brush, as this will prevent static as opposed to nylon bristles.
PS: Any other hair care tips we should know for battling cold temperatures and hairstyling?
JB: A gloss spray is a brilliant way to amp up dull, dry-looking locks in the Winter. Redken Shine Flash (£13) is perfect.