Givenchy Le Rouge Liquide Lipstick Review
I Swore Off Liquid Lipstick For Good — Until I Fell in Love With This 1
As POPSUGAR editors, we independently select and write about stuff we love and think you'll like too. POPSUGAR has affiliate and advertising partnerships so we get revenue from sharing this content and from your purchase.
I was deeply obsessed with a pair of Hollister khaki pants during my sophomore year of high school. It was irrelevant that they were hideously unflattering on my pear-shaped body; all of my peers at school had them, so I was going to make it work, as Tim Gunn would say. (Had he seen the pants in question, though, he would have probably said, "This worries me," but I digress.) I forced my limbs into the pants through an arduous process, and once they were on, the material bunched tightly like a rubber band around my knees and under my butt, which both cut off blood flow and made my legs look like three separate parts that had been glued together. I wore them at least twice a week for the following year anyway.
Eventually, these very bad pants (and the photographic evidence of how terrible they were) taught me a valuable lesson: forfeiting comfort for something that's "in" is never a good idea. That same lesson has since helped me dodge many a pair of tiny sunglasses and questionable Instagram crazes, and I found it to be particularly useful once again during the explosion in popularity of liquid lipsticks.
Don't get me wrong — when Kylie Jenner dropped her namesake line of lip kits back in 2016, I was stationed at my computer with credit card in hand to claim one for myself. And initially, I was thrilled with the intense pigment liquid lipstick offered and how it made my lips pop without a glossy finish. But even though it accomplished the on-trend matte look, I quickly realised that pretending the liquid lipstick life — one of fantastic colour and dry, chapped lips — was working for me felt like I was back in high school, forcing myself to squeeze into Hollister pants all over again.
So I broke it off with liquid lipstick; it was a trend that was great for others but not for me. I stuck to my antiliquid lipstick approach for nearly two years — until very recently, when I was introduced to one that caused me to eat my words: Givenchy Le Rouge Liquide ($37).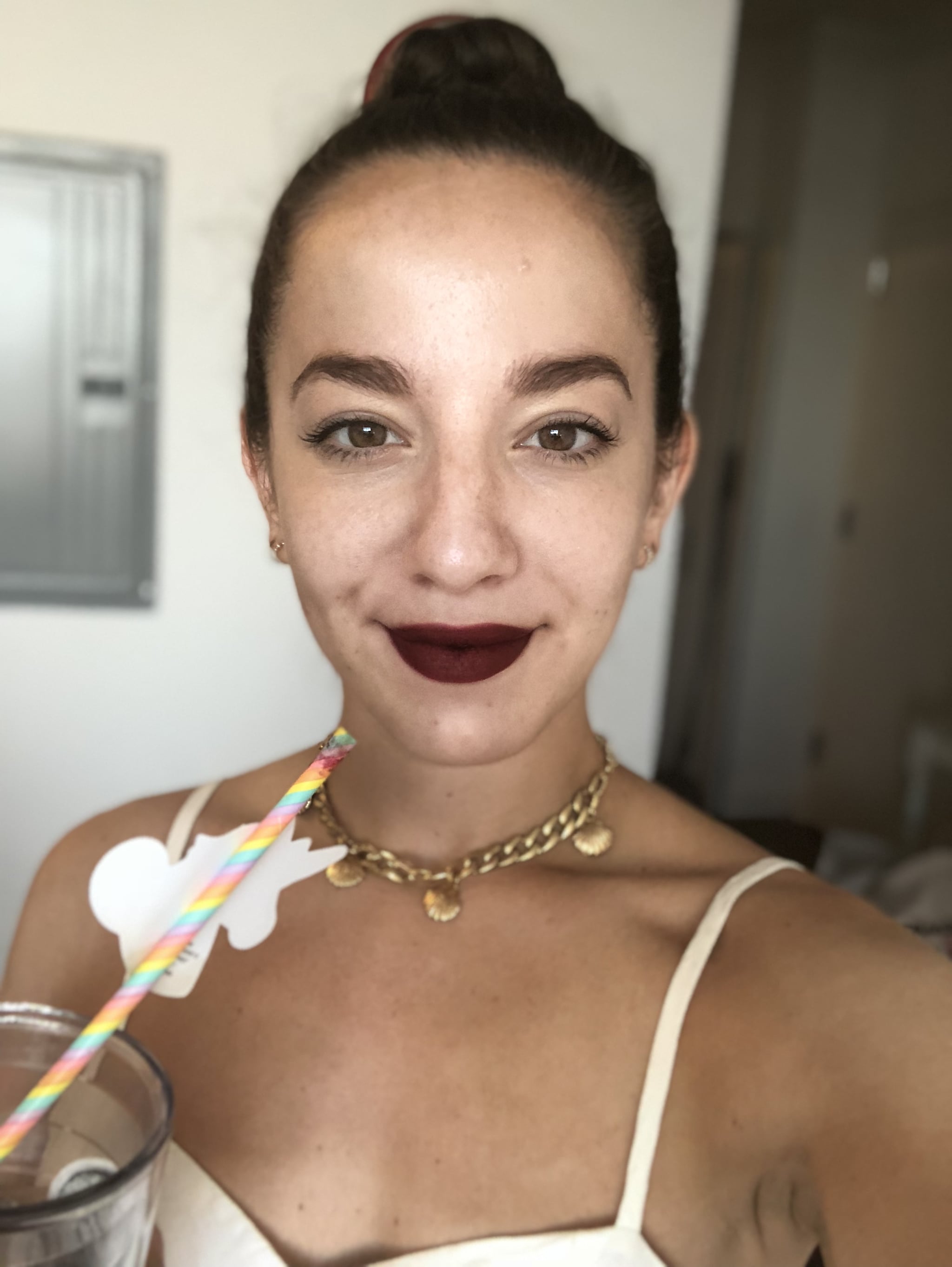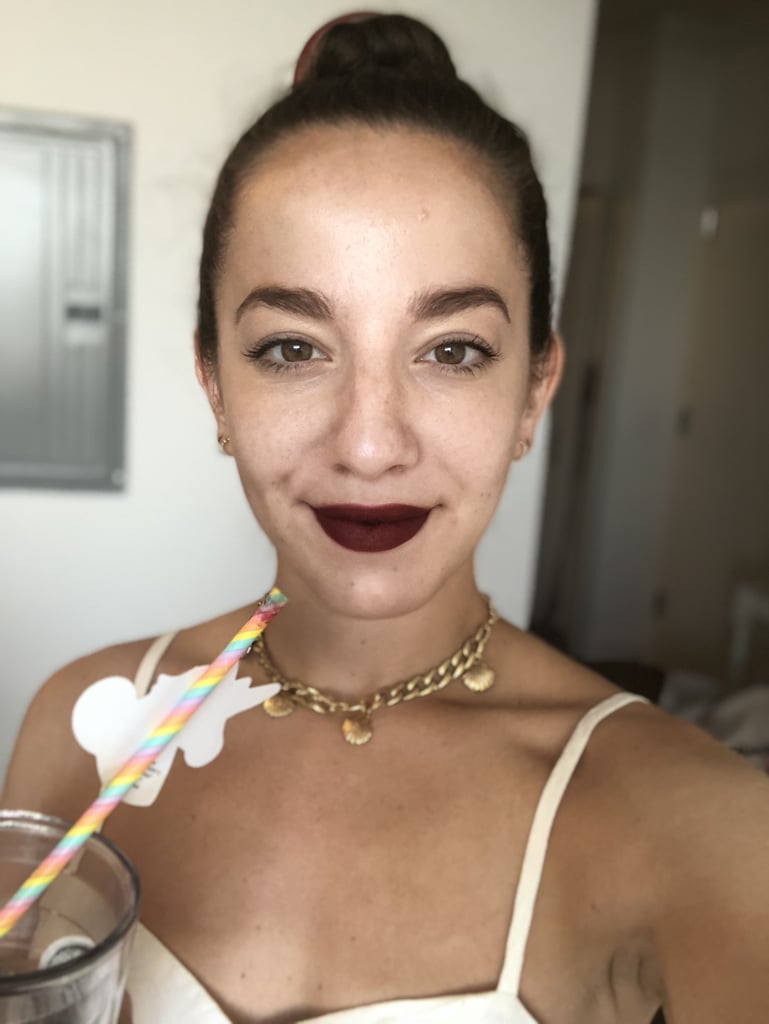 A newly released liquid version of Givenchy's iconic Le Rouge lipstick, I ended up with two tubes of Le Rouge Liquide after tagging along with another POPSUGAR editor to a Givenchy Beauty event. We were each gifted a few shades to try, one a deep burgundy shade (Grenat Alpaga, worn above) and the other a purplish nude called Nude Velours (pictured below). Even I couldn't resist climbing all the way down from my antiliquid lipstick high horse to take the striking burgundy for a spin.
Fully expecting the liquid lipstick experience of yore, I was surprised when I swiped it on and realised how breathable this formula felt on my lips. Creamy and comfortable, Le Rouge Liquide's velvety texture made them look smoother and fuller, instead of sinking into dry creases. There was no hydration-sucking lip paint sensation at all. Dammit, I'd been proven wrong.
Now, after adding Le Rouge Liquide to my regular rotation of lipsticks, I can report that one of its best features is how easy it is to apply. I was initially a little intimidated by the packaging; the liquid is encased in a leather lipstick tube with a slanted, twist-up applicator instead of a standard wand. But unlike wand applicators (you know, where one misplaced swipe of long-wear liquid matte means you have to re-do your entire face), the slanted tip makes it especially easy to maneuver. I dab two twists worth of the formula in the centre of my lips and rub them together to get even colour coverage. If I need to do some edge clean up with a Q-tip, I have a minute to make adjustments before the pigment is locked in. Anyone who's ever attempted to paint a thin liquid lipstick on to perfection on the first shot will understand how crucial that wiggle room is. I do find that Le Rouge Liquide easily transfers its colour onto straws and mugs (check out the residue on my straw in the second photo), but it's never forced me to reapply and leaves behind a worn-in, effortless-looking stain instead.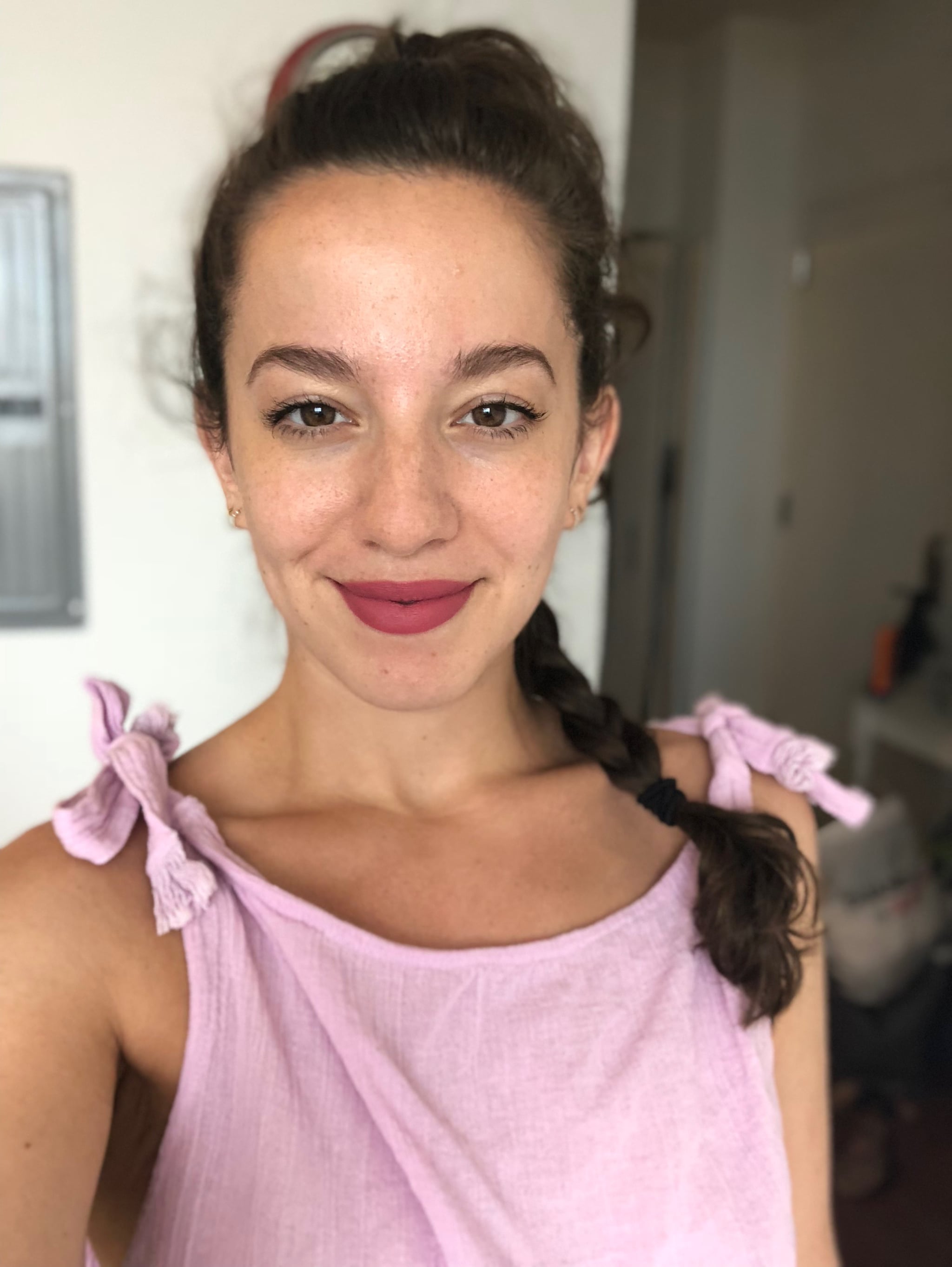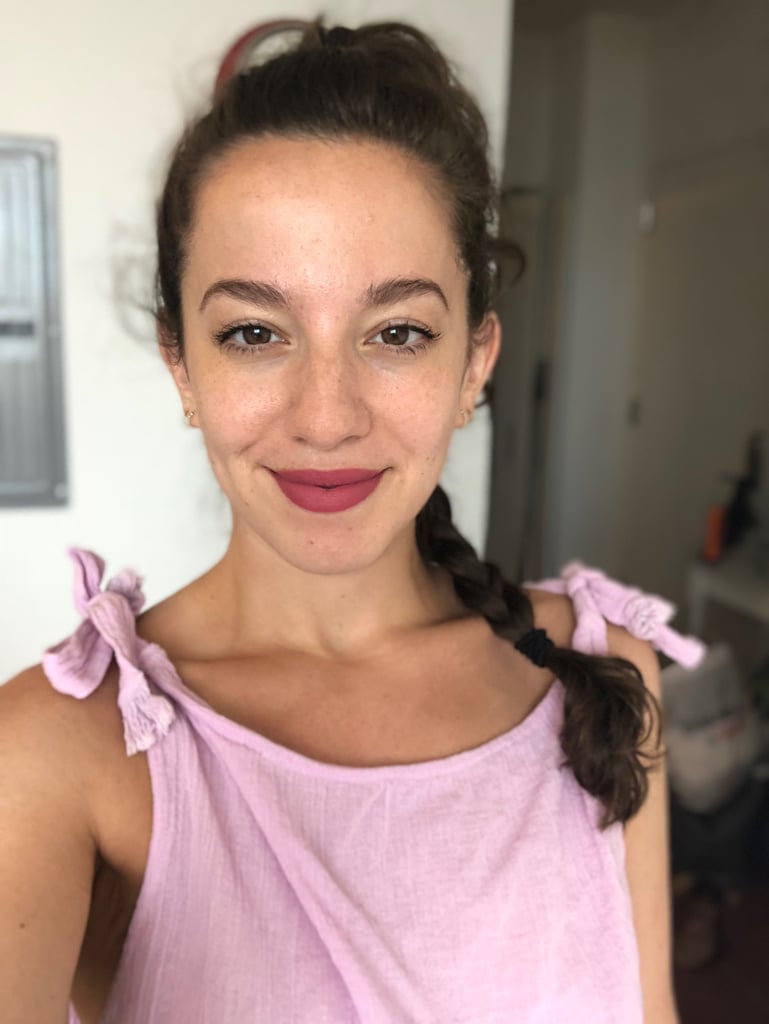 If there's one thing I've learned from falling in love with Le Rouge Liquide, it's that all beauty rules — even the self-imposed ones — should be retested every now and then. Who knows? Your next holy grail product could be sitting in a category you've written off as one that "doesn't work" for you. There should always be a little room left open to play and experiment when it comes to beauty and style — just as long as we're not talking about skintight khaki pants here.
Image Source: POPSUGAR Photography / Lisa Peterson